Scotland 2015: Day 8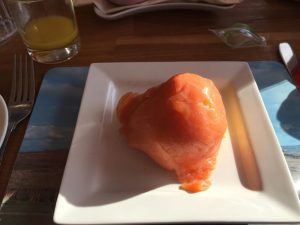 How's that for breakfast? A ball of cheesy scrambled eggs wrapped in smoked salmon!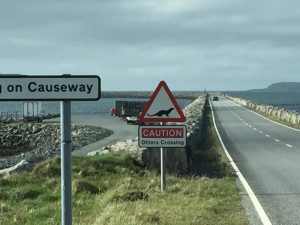 These signs never get old!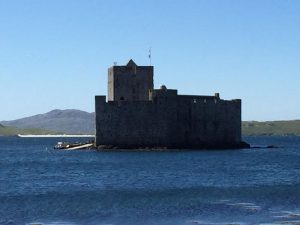 This was worth the drive!!! Castle #17 – Kisimul Castle. The only way to get there was by a small boat and I took pictures all the way around it.
And do you know what happens if you take pictures all around something? You can use the magic of photogrammetry to build a model from those photographs. Voila!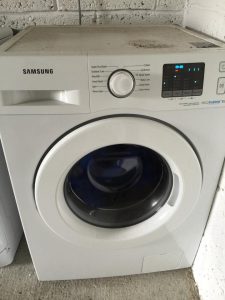 To get to Kisimul Castle is very isolating. I don't mean the boat to the castle. I mean the ferry that takes you to this half of the island only runs every few hours, so getting here pretty much means I am stranded for a while. So I guess that makes it laundry day! There was this building that was a combination co-op grocery store & community center that had a single washing machine and dryer in the back. They let me go into their store room and change into shorts so I could get all my pants clean.They gave me lots of change and then I waited for my laundry to wash and dry. I also found a post office to do my post cards!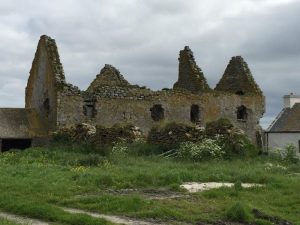 Love this one – built in 1708 – burned down in 1715 – end of story! Castle #18 – Ormacleit Castle.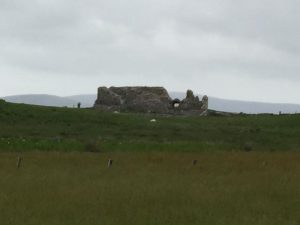 Neat ruin – Church #6 – Trinity Temple.
The amazing thing about Harris is that the sandy beaches on the west coast really could be anywhere . If it wasn't so damn cold! Nature #7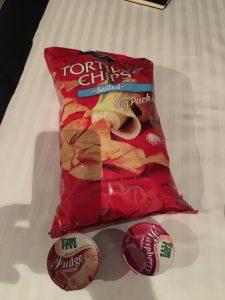 I arrive at the Hotel Hebrides on the Isle Of Harris pretty late and all of the food places are closed. And at the bar they have no food either. When I tell them I'm going to just eat chips from the mini bar in the room they run and get me a giant bag of chips and 2 yogurts! Isn't that sweet? Also, the water pressure was so strong at the hotel that I could barely hold the shower head. I am NOT exaggerating when I say I am very clean! The faucet was so strong that it overflowed everywhere at only half strength!
Scotland 2015 Totals
Days: 8
Prints: 4
Castles: 18
Churches: 6
Historic: 4
Nature: 7
Prehistoric: 3
Map Day 8: Loch a Charnain to Harris