Scotland 2015: Day 1
I landed in Edinburgh. I picked up my rental car and got situated. I have one big list but it is broken into two parts. One part is of course the prints, the other are just the things I want to to in Scotland. Most of the prints come later in the trip but I really want to see everything I can – really circle Scotland!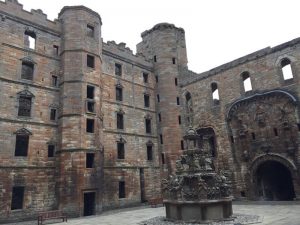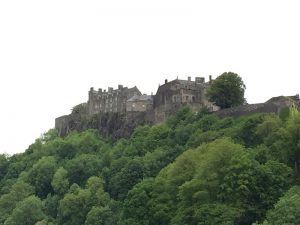 Castle #2 – Stirling Castle. I had been to Scotland before (in 2000) and this is one of the places I visited.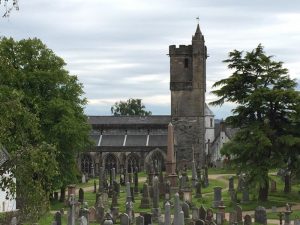 Church #2 – Church of the Holy Rude.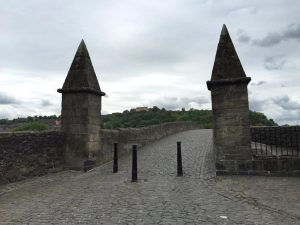 Don't know what category to file this under – bridge? I am going to call it Historic #1. You might not agree with all of my categories but I like to tally everything I see and visit (& photograph). The Battle of Sterling Bridge was near here – but not here – because the bridge was destroyed during the battle. This is still a very old bridge, and you can see the castle in the distance.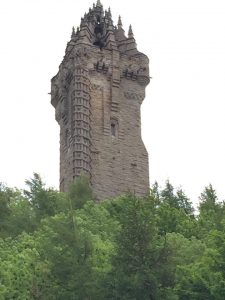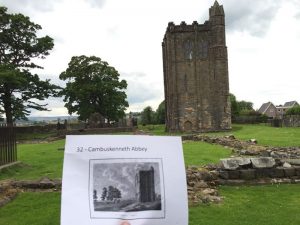 Church #3 and my first print! Cambuskenneth Abbey "The Abbey of Stirling" Print #1 – I think I got close!
Settled at The Faerie Tree B&B and then out for dinner – they served me a ginger ale like it was whisky (i.e. not very much and in a very small glass).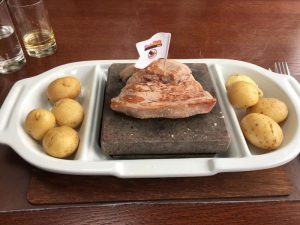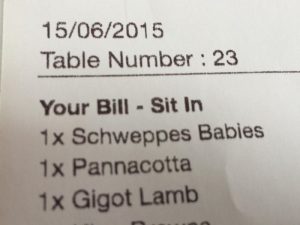 I guess there was a reason my ginger ale was so small…
Scotland 2015 Totals

Days: 1
Prints: 1
Castles: 2
Churches: 3
Historic: 2
Map Day 1: Edinburgh to Aberfoyle