Day 12 – Pray, Amboise, Clos Lucé & Chenonceau
Today we finish with the Loire Valley – we could spend a month just doing the Loire but we have to head south soon to really get a fuller picture of France.
The room at the Chateau de Pray was very small but very nice – and in the morning we got to shoot the exterior.
This is the patio where we had dinner!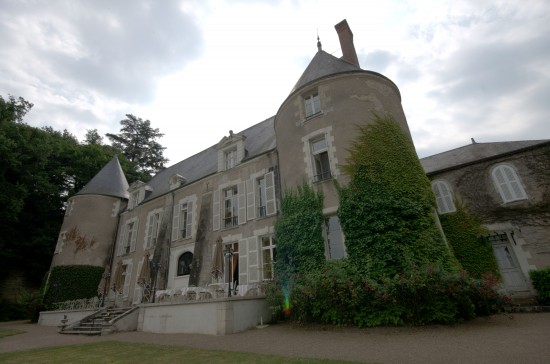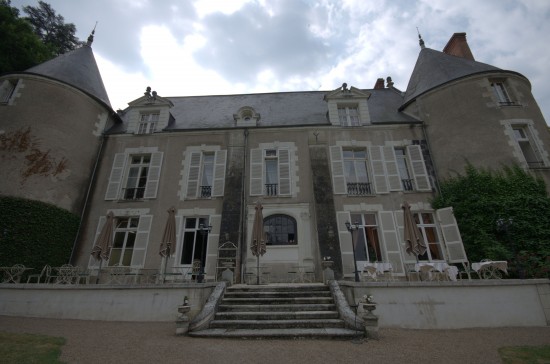 Pray is like 5 min from Amboise which is our next destination.
I wish we had big biscuit stores like this at home.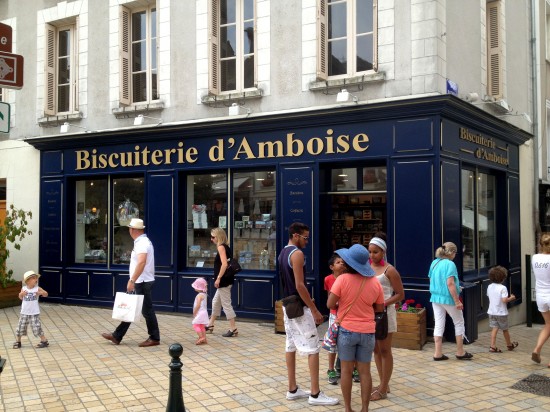 Lunch before the castle though…  Even a quick Italian lunch here is amazing!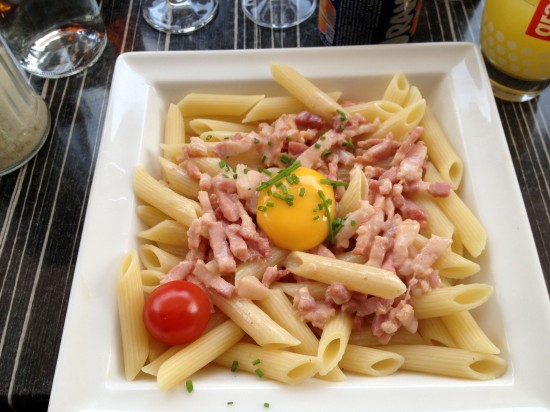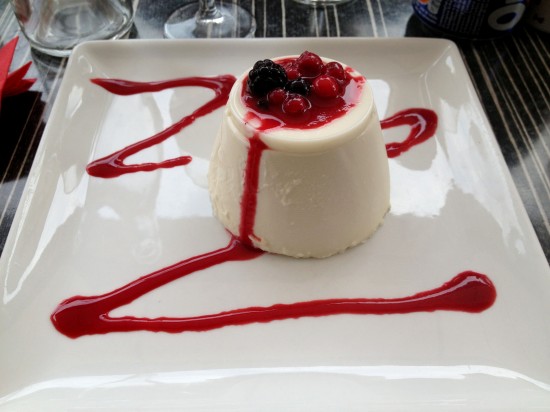 The Chateau d'Amboise is pretty big. And its tricky because it has these HUGE walls and you climb up and up and arrive at a raised courtyard so it looks bigger outside then it does inside and you really get this isolated city feeling.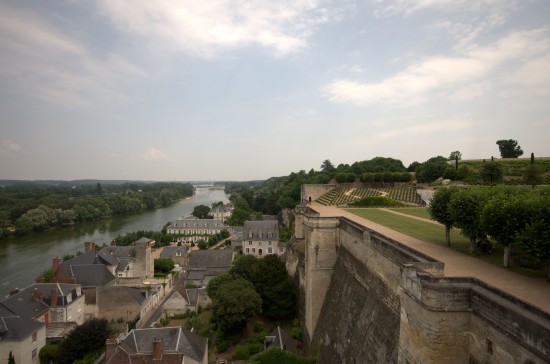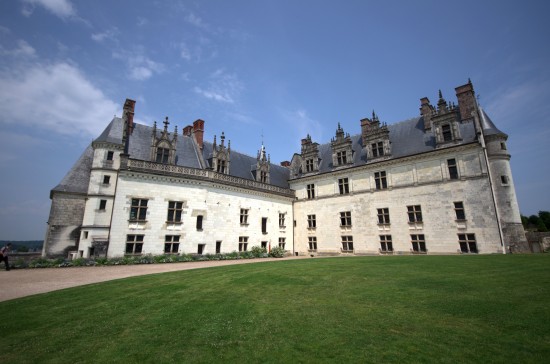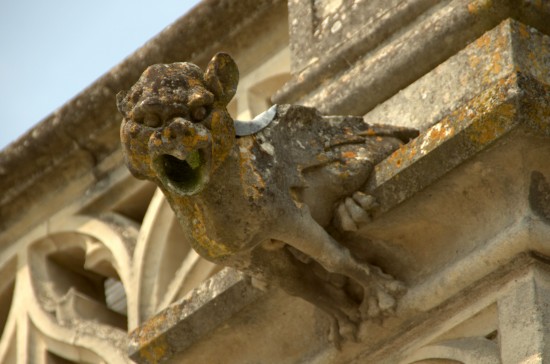 This one tower ramps all the way down…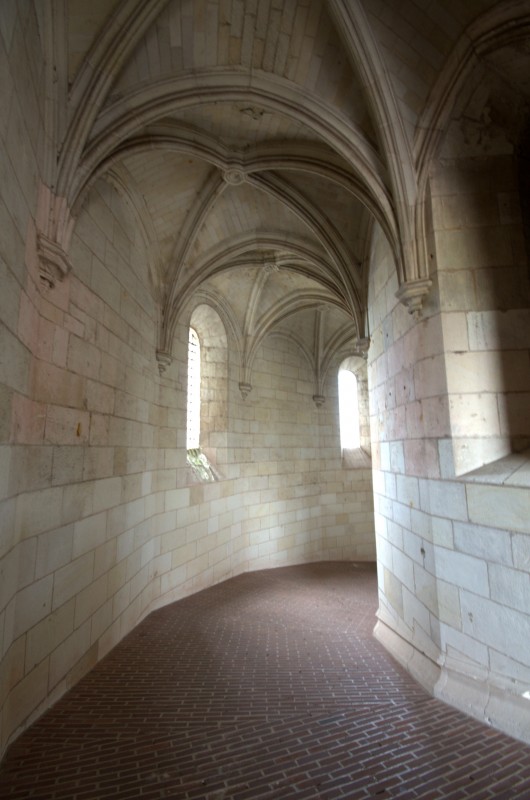 The small chapel was interesting.  I liked the cross in the antlers.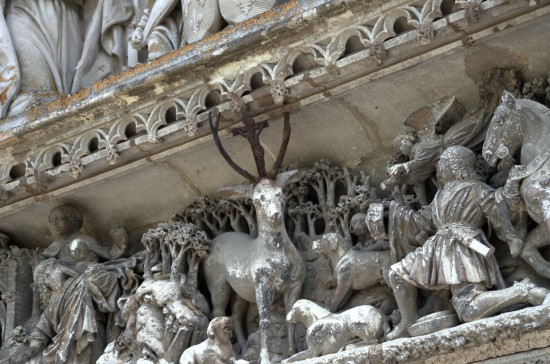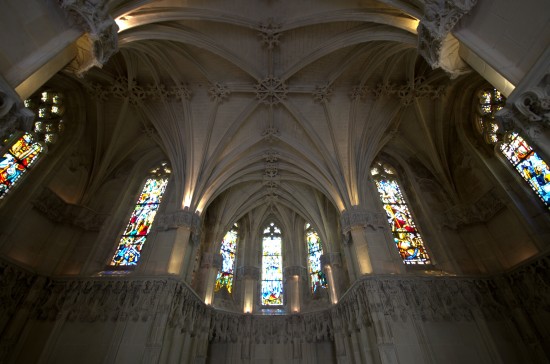 Most unexpected is the grave of Leonardo da Vinci.  This isn't where he was originally buried.  In fact a short ways away there was another chapel and when they excavated they found a grave of a man the right age and period and dress that had other indicators that it was Leonardo (who lived at the time 5 minutes away) so they moved the body here and placed the marker.  So this only the alleged grave of Leonardo da Vinci – though no one has another that is competing with it.
I won't post the photo but we watched as some lady first sat down and then stretched out like she was doing a glamor shot on his grave.  Very tacky.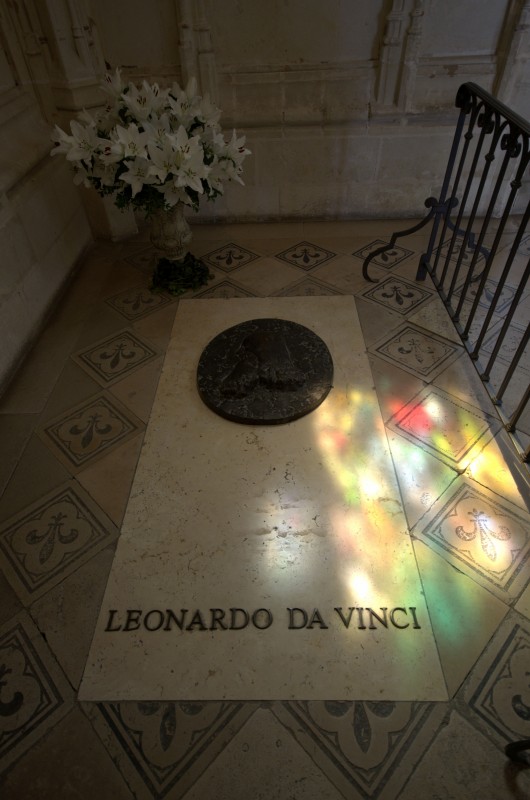 And just a 5 min walk from the castle (well 10 min in the heat) is the Chateau Clos Lucé.  This is the Chateau where Leonardo spent the last three years of his life.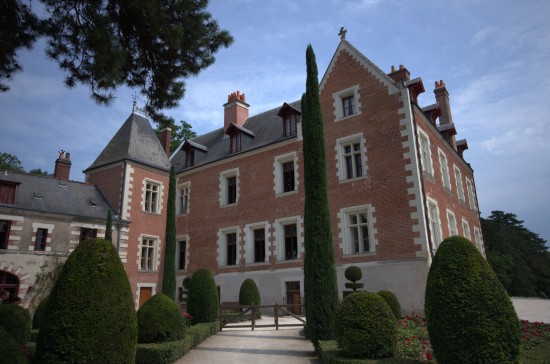 Inside is pretty standard in terms of furnishing – nothing too special but one floor is all miniatures of his inventions and it is a real zoo!  Outside there is a park with oversized and climbable models of his inventions for the kids to play on. The coolest part is that in the basement there is a tunnel (closed off of course) that they say leads to Amboise!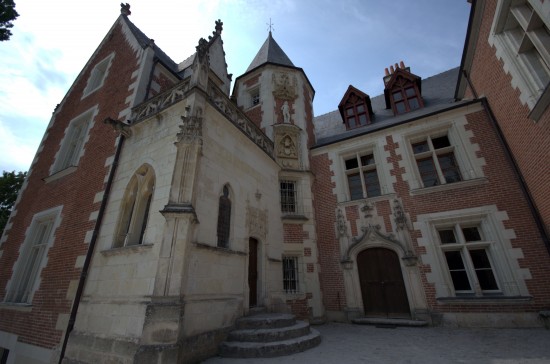 The zoo continues in the gift shop – its all Leonardo all the time.  I now have a Mona Lisa lens cloth (thank you Amanda).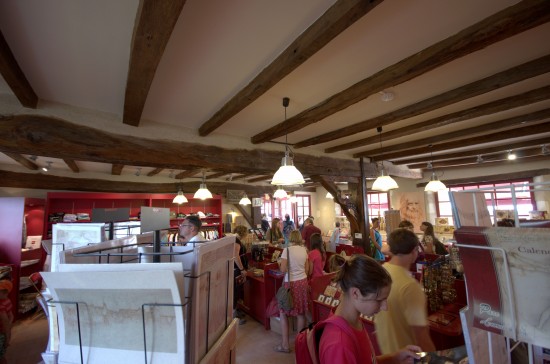 And one last quick jump down the road takes us to the Chateau de Chenonceau.
The history of this castle is pretty interesting because it is completely influenced by women.
One woman built it, another restored it, and then it was the primary residence first of the mistress of the King and then after he died the Queen took it for herself.  Of course everyone loves the fact that its a castle AND a covered bridge.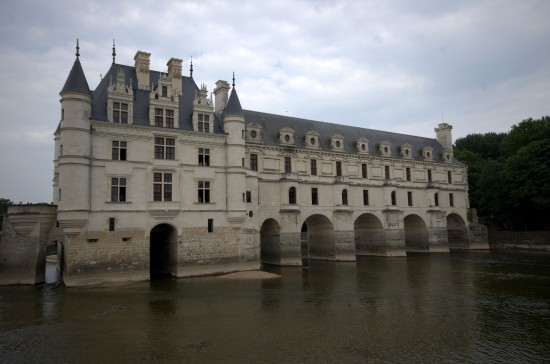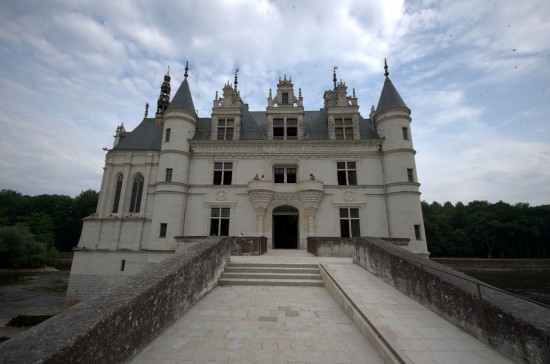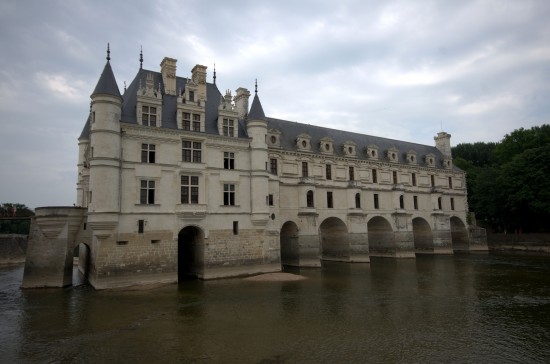 The covered bridge is one large room – every one walks to the end – checks that the door is locked and turns around.  You have no idea how busy this place is and how hard it is to get this photo though!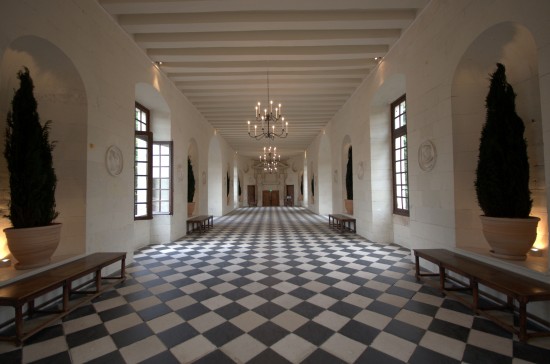 I love the kitchens here – very well stocked – butchers blocks, knives, pots and pans.  In the corners of the rooms they have pumps to bring up water from the river!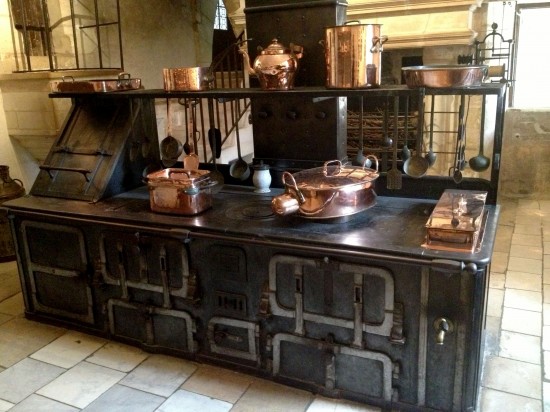 The bedrooms are lavish – this is the bedroom of Catherine de Medici.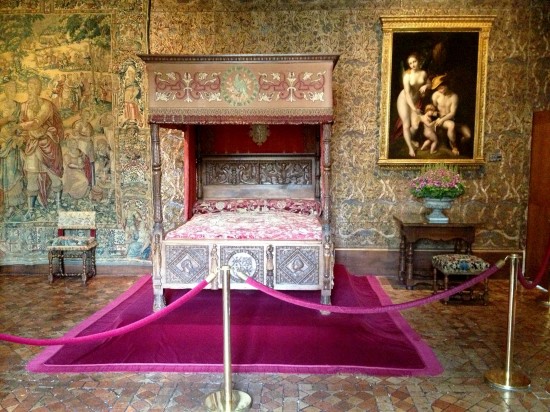 This is the black bedroom of Louise of Lorraine also known as The White Queen.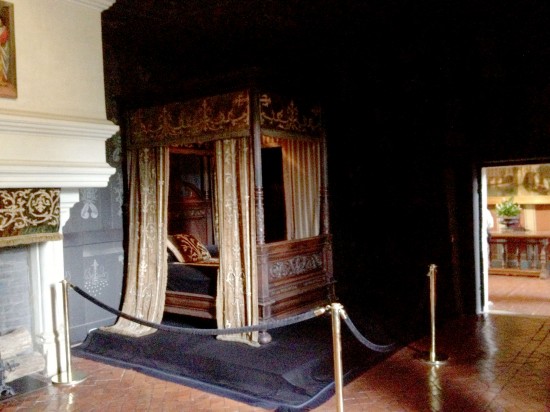 Chenonceau has a great gift shop and when I saw this guy I felt a little better about the amount of stuff I was carrying on my back.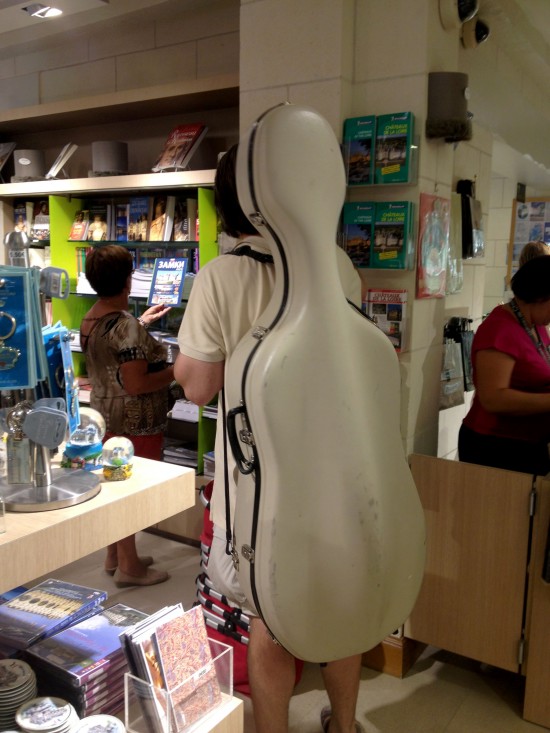 I almost got this stuffed bunny for my mom.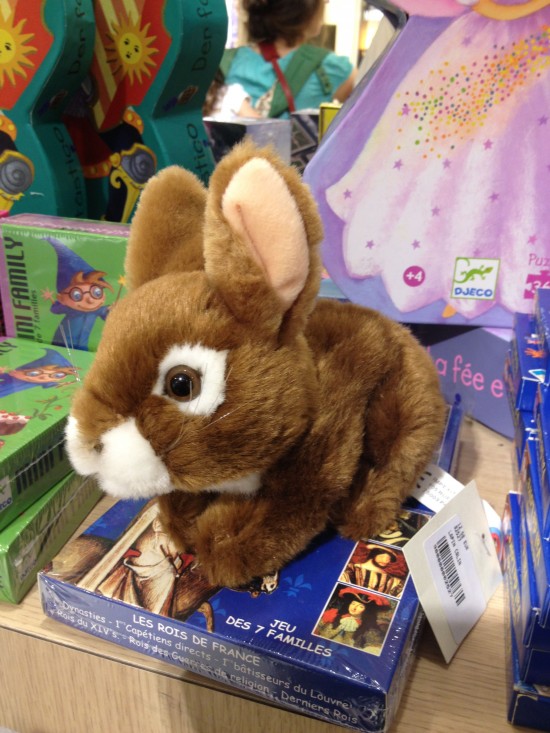 You get spoiled in the Loire because everything is VERY close and we headed off to our next hotel which was 2 hours away – (no more castle hotels for a while).  Finally we made it to our IBIS budget. When you go to check in and the self check looks like this…. it doesn't bode well.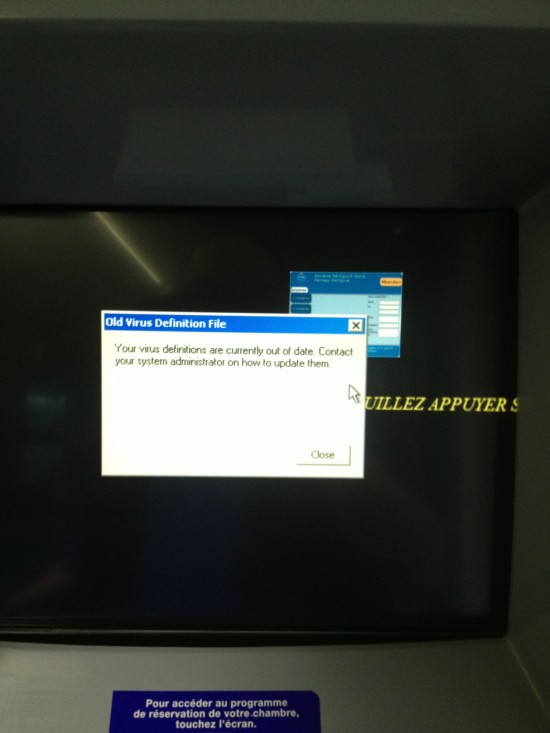 And when I say that many of the hotels we stayed at were bare bones – I mean bare bones – this is what the toilet looked like at most of the hotels.
And yes it is in a closet.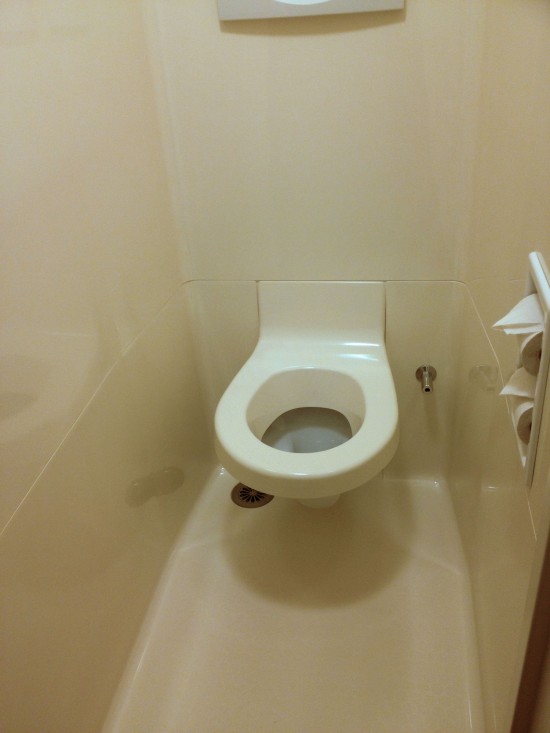 More soon!
Trip tally: 1530KM traveled.  33 places visited (21 castles, 3 cathedrals, 4 prehistoric  sites + 5 places of cultural significance).
As always we thank you for the support of this project be sure to Like us on Facebook & tell your friends.