Day 11 – Langeais, Villandry, & Azay-le-Rideau
Sorry for the delays in posting – but let us continue.
Yesterday had been a shorter day – we did Laundry and only visited Saumur (which was long in that since I can't pronounce the name I had to say it 100 times) and then spent the night at Rochecotte which really is a wonderfully luxurious castle.  We couldn't stray too far because I wanted us to be at Langeais first thing in the morning for the dropping of the drawbridge.  I had stumbled upon this a few years ago by mistake but every morning they actually drop the drawbridge.  You can see footage of it in the original trailer and so this year I wanted to get it from a different angle.
Of course while you wait you need a Viennese cocoa and an almond croissant.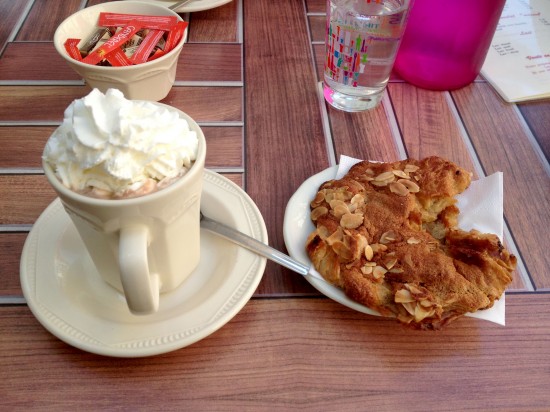 I watched the drawbridge fall right at me – its was pretty cool.  Very tense as I didn't know when it was going to exactly happen.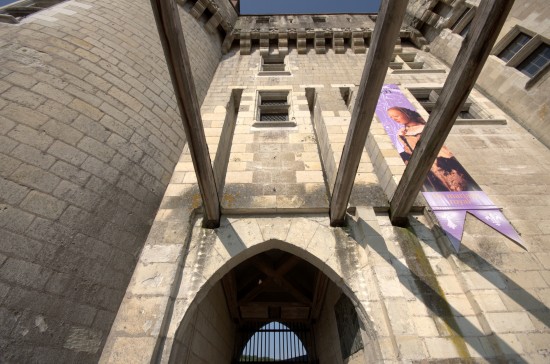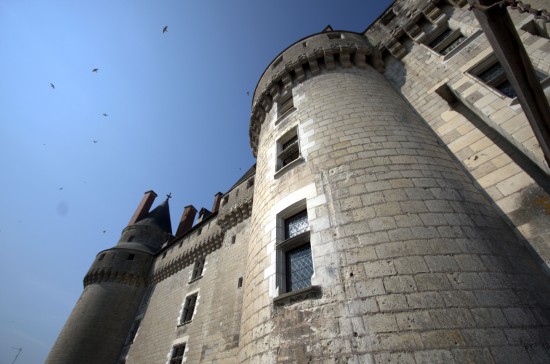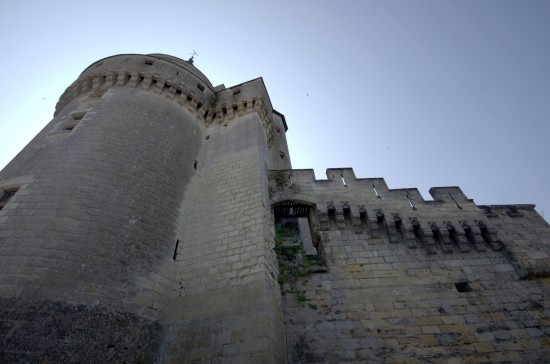 The Chateau has some great interiors. They really have a lot of the castle open and allow you to see what it looked like.
Very few ropes and wonderful floors!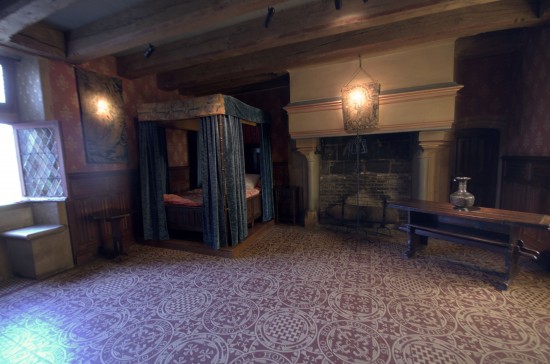 They have a nice exhibit of tapestries as well with some pretty good explanations.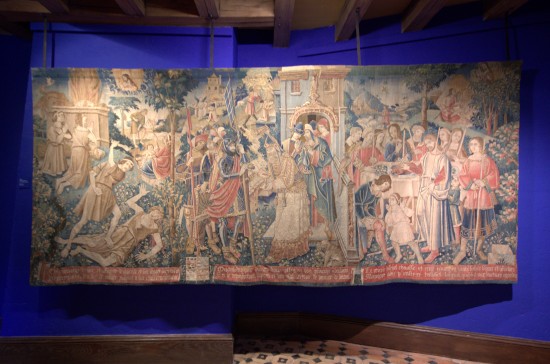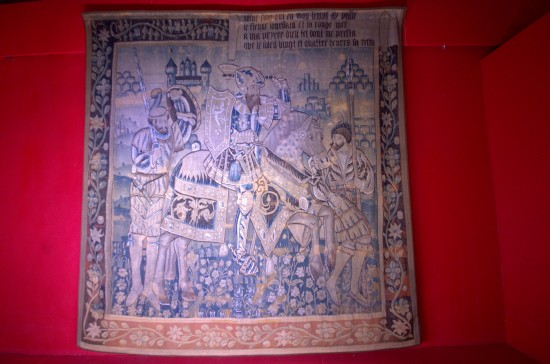 As we headed back on the road we saw an outdoor laundry! Outdoor! You just drive up (and then I guess wait).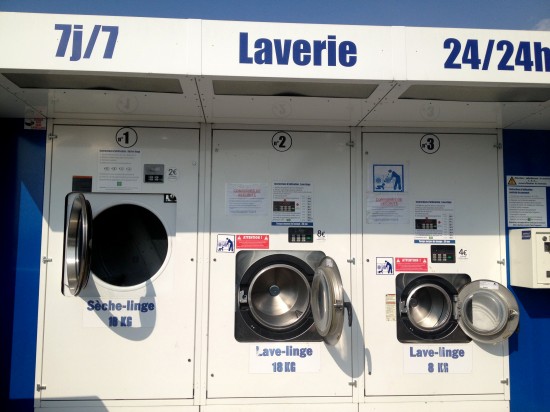 Next we headed to Villandry which is known for their gardens (as you will see) but first a quick lunch.
I am starting to understand the joys of Gazpacho – an ice cold soup on a hot day – nothing could be better!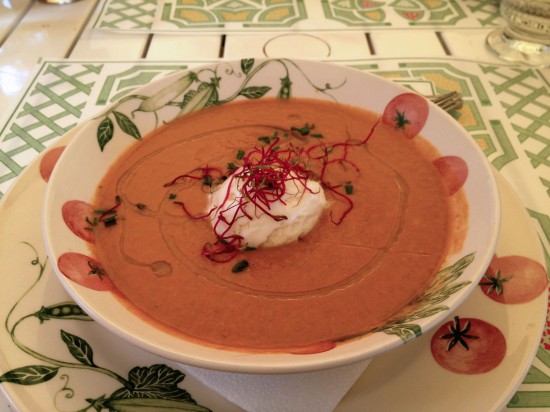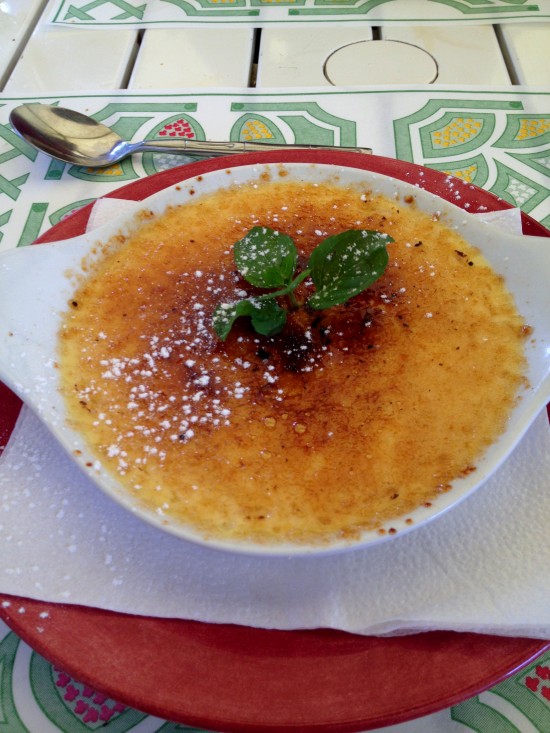 So while the meal was great I ordered a bottle of sparkling cider (which came in its own little ice bag) only to find out it was alcoholic!
I explained – "I didn't want any alcohol". " Well why did you order the sparkling cider?"  "Because it was listed under soft drinks!" "So?"  "So what makes a soft drink 'soft' is that it doesn't have alcohol!" The day before I drank a bottle of non-alcoholic sparkling cider so I knew what I was talking about. They told me it didn't have much alcohol just 15%!  They later apologized and took it off the bill.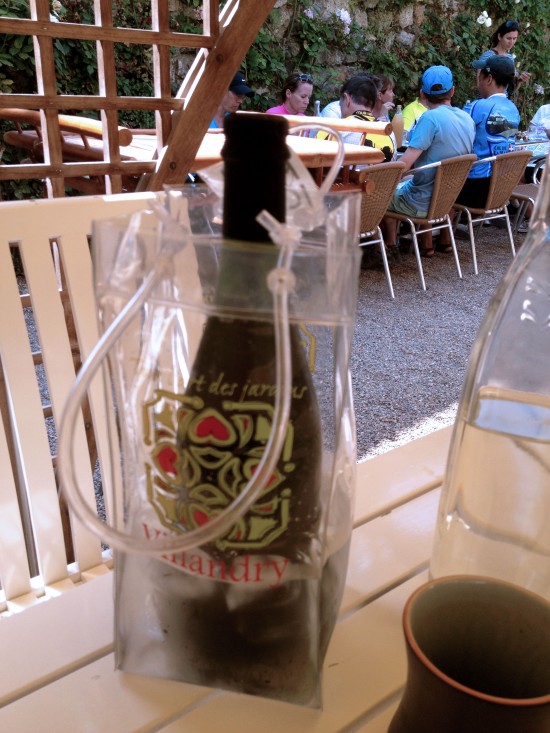 Back to Villandry.  The castle really goes back – you can see the original keep.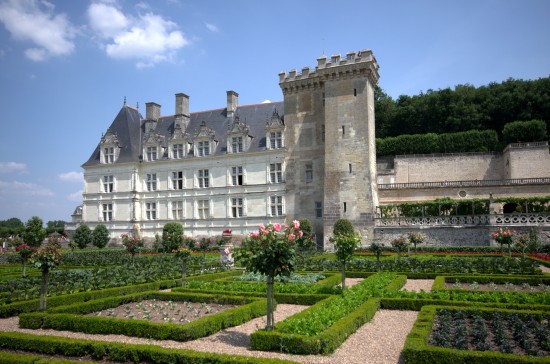 Nice displays – some rooms (like the kitchen) were clear to view – a lot of it was an art gallery.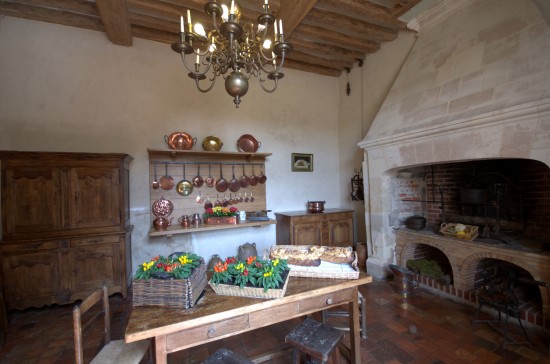 I like this old turntable.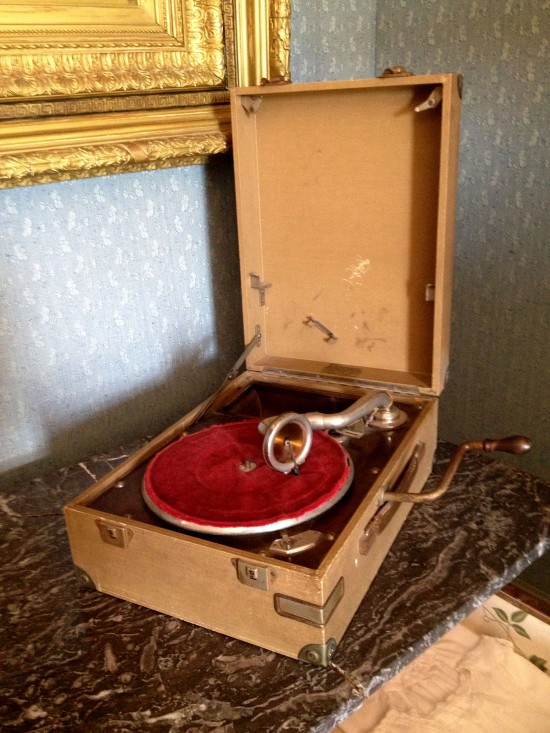 But its the gardens that make this the place to visit.  They just go on and on!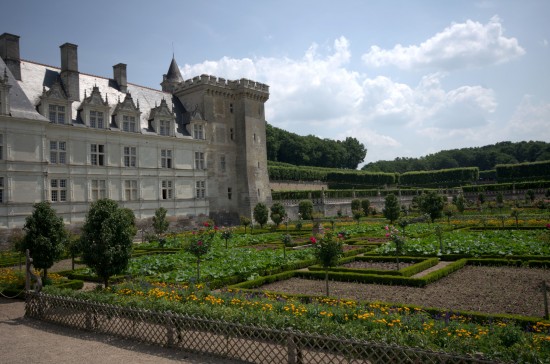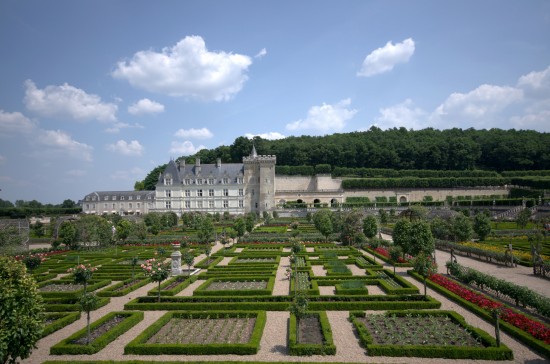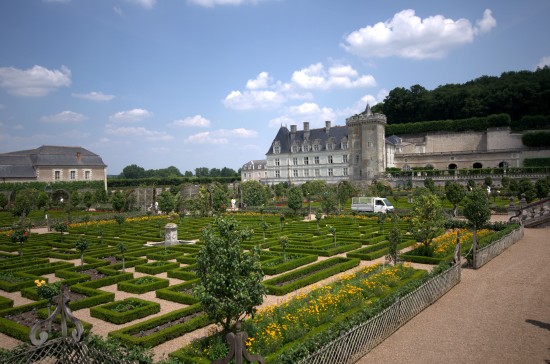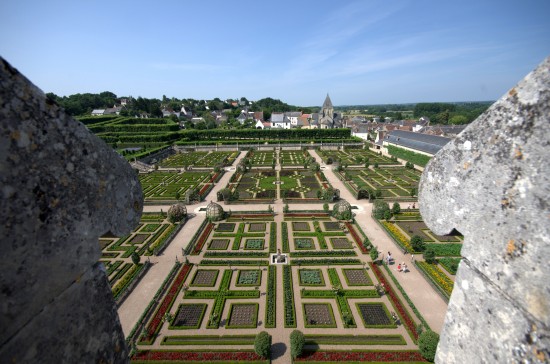 They even have a hedge maze! (Which Amanda tripped and twisted her ankle in – luckily she recovered pretty well).
I love the souvenir shops!  I mean who needs wooden napkin rings with their names on it?  And how many do I get? Do they all have my name on it?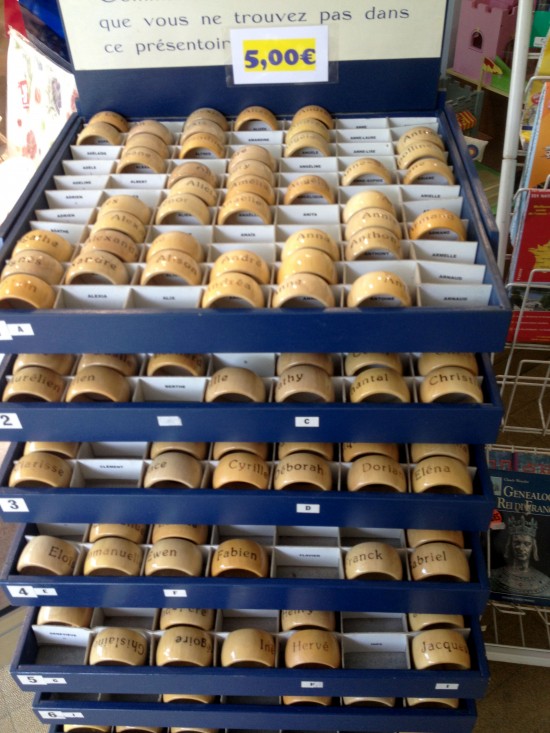 Our last stop for the day is Azay-le-Rideau.  It just emerges from the water.  Small but lovely! Well not that small really.   Just gorgeous!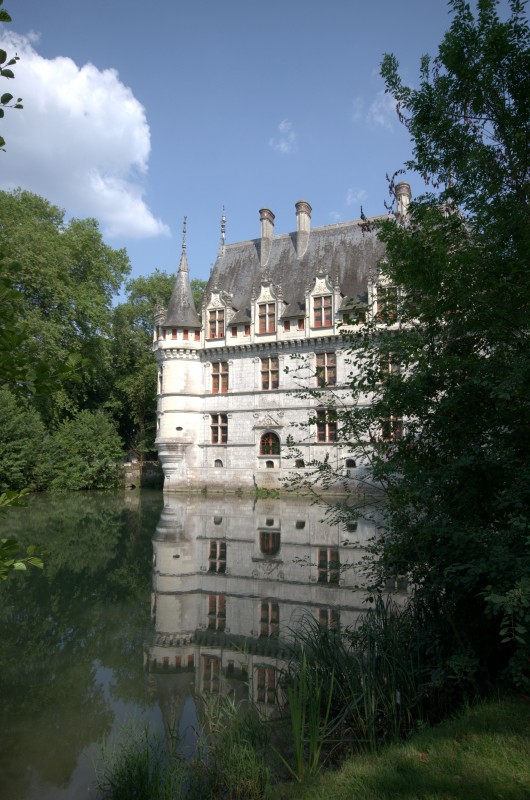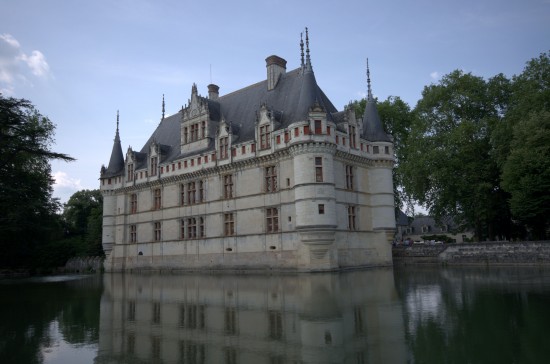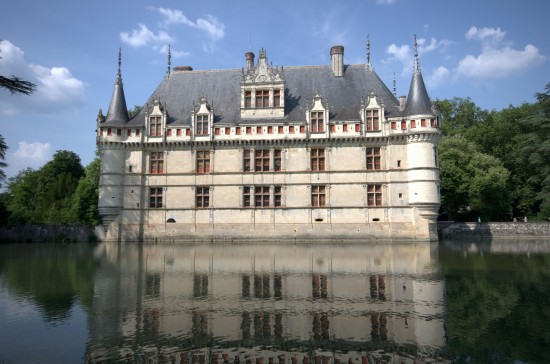 Many of the room inside are nice to view – but the billiard room was coolest.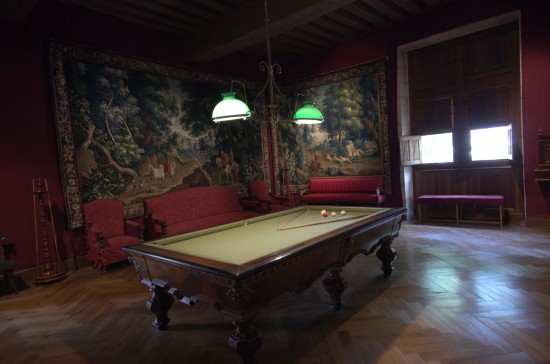 From there we headed to our hotel – which is a castle hotel called the Chateau de Pray.
While we were booked to spend the night there and a manager gave us a tour and let us film an interview.
They offered us a lovely dinner out on the patio – very very elegant.  Except for the bats.  The bats kept flying overhead and while that seems pretty ok – one of them left a present on the table.  Now imagine the paranoia I spent during the rest of this wonderful dinner – and it was a great dinner – they just kept bringing us food!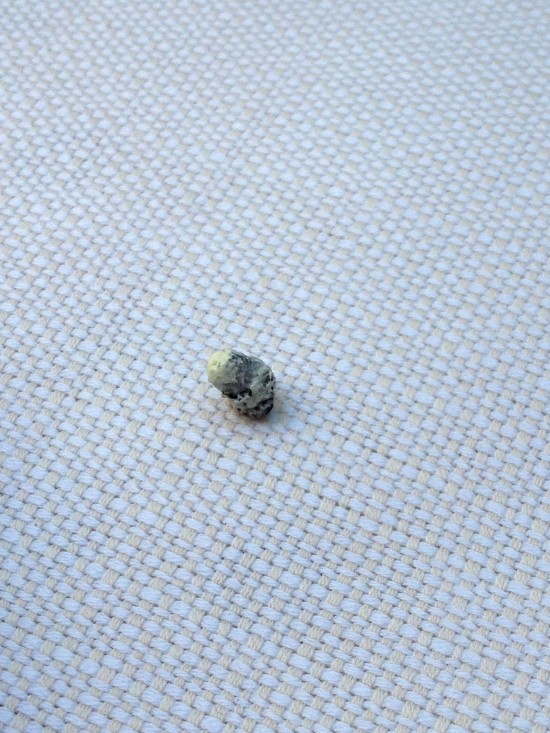 First the appetizers we didn't order!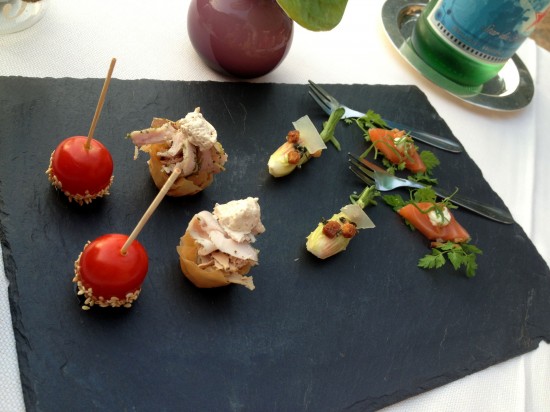 Then another appetizer we didn't order – regretfully it was a sort of fish foam.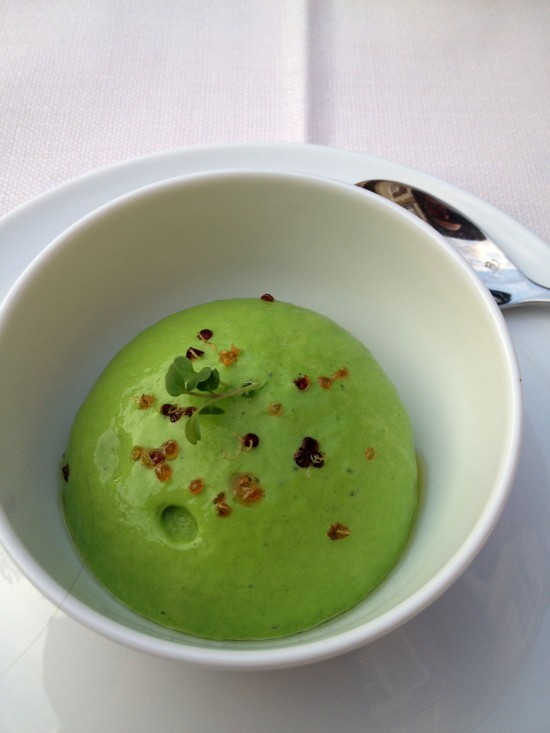 The meat was well presented and also cooked perfectly.  They brought all the sauces on the side.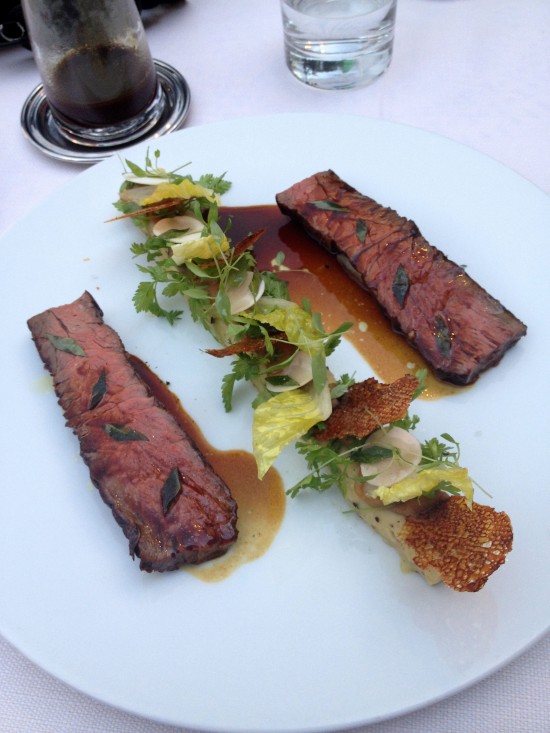 Then the first dessert (which we didn't order).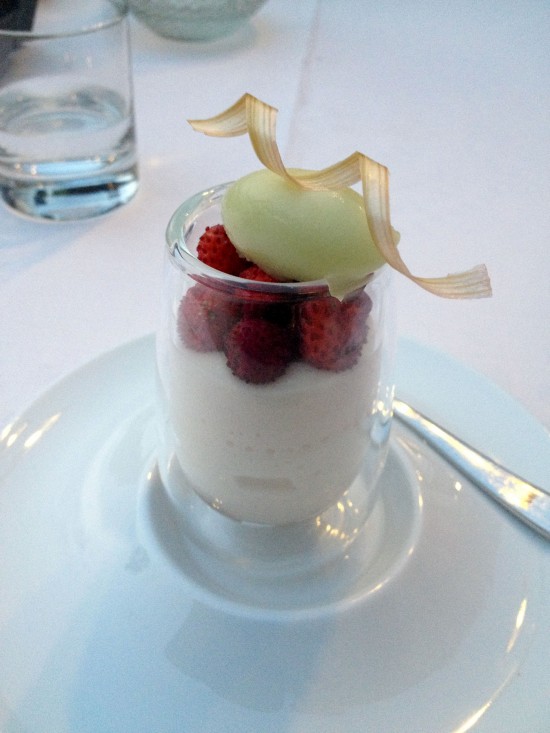 The the dessert I ordered – which was WOW – looks wow – tastes wow.  See and now I have already forgotten about bat poop.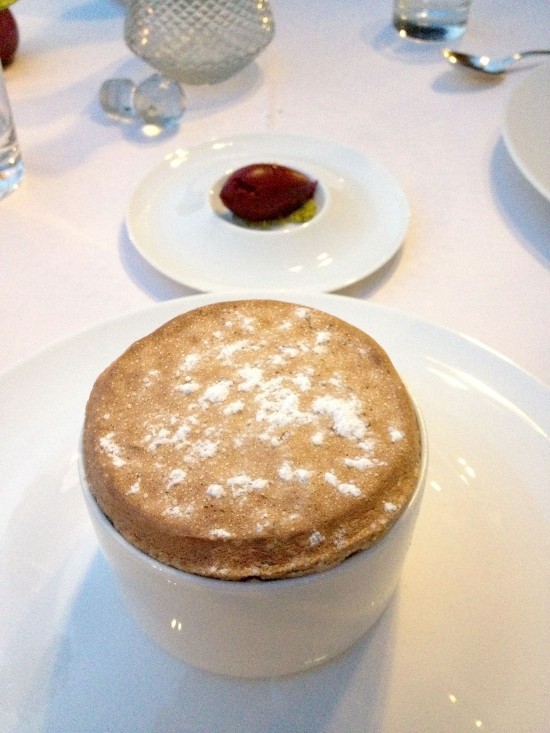 Then more desserts we didn't order!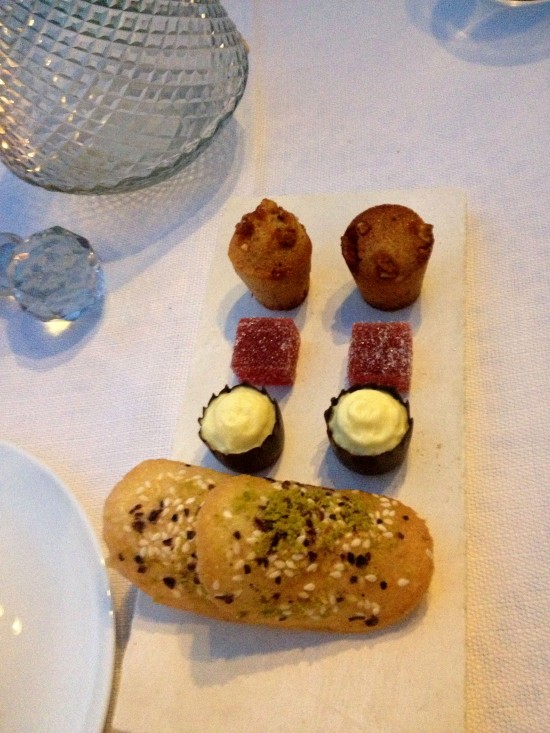 And then they brought us a bowl of candies! OMG I was going to explode!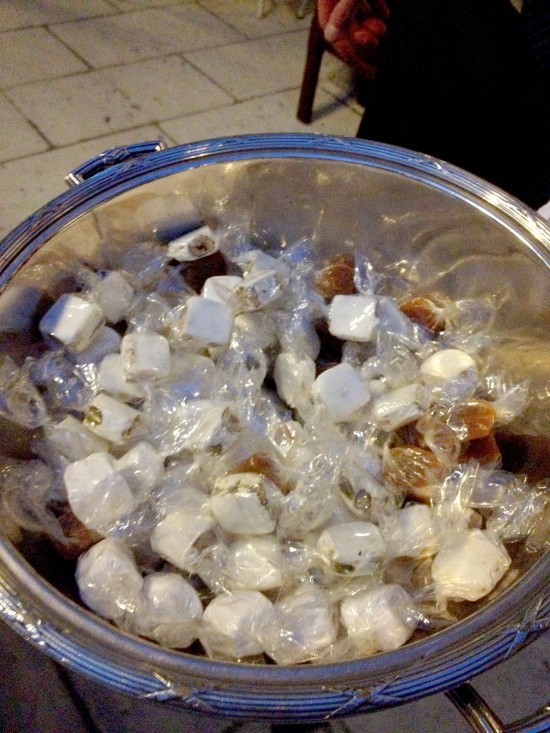 A great day in the Loire – 3 castles – some great food and the weather is still holding!
Trip tally: 1498KM traveled.  29 places visited (17 castles, 3 cathedrals, 4 prehistoric  sites + 5 places of cultural significance).
As always we thank you for the support of this project be sure to Like us on Facebook & tell your friends.