Day 9 – Angers, Bagneux, & Fontevraud
So today we start the Loire valley.  Most people go from east to west (from Paris outward) which is how the tour books are all written but from a practical matter I always head west to east and start in Angers.
The castle is huge – I mean really really big!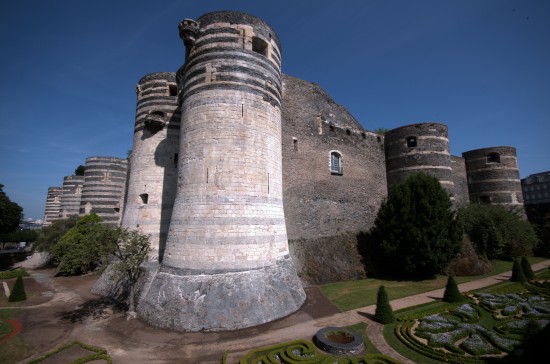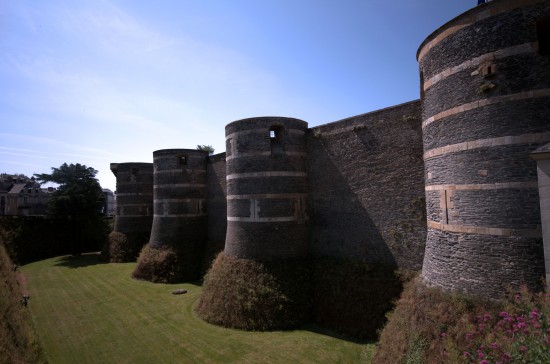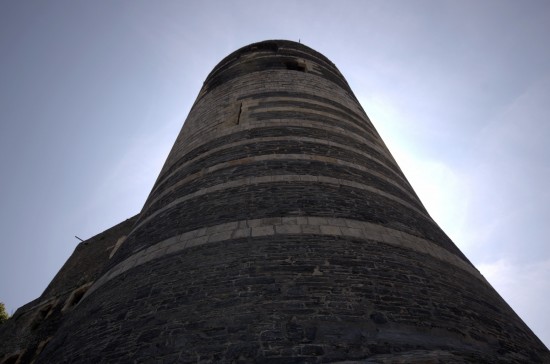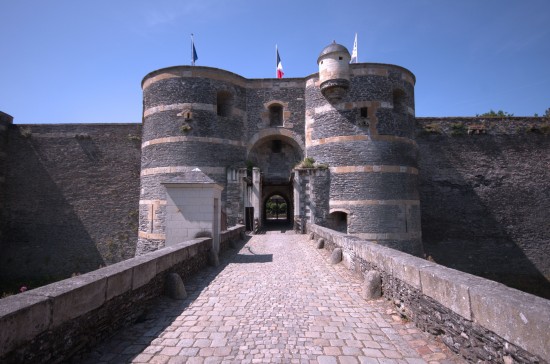 What is most deceiving is that when you enter the castle you can't really see the height of the walls because the courtyard is elevated.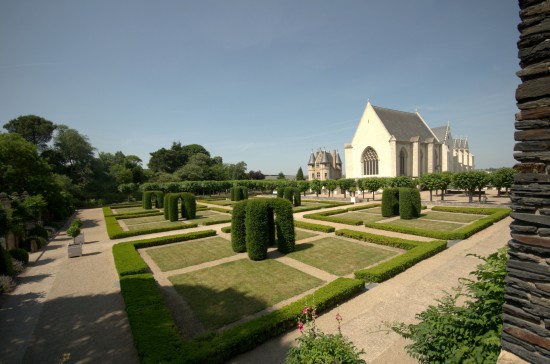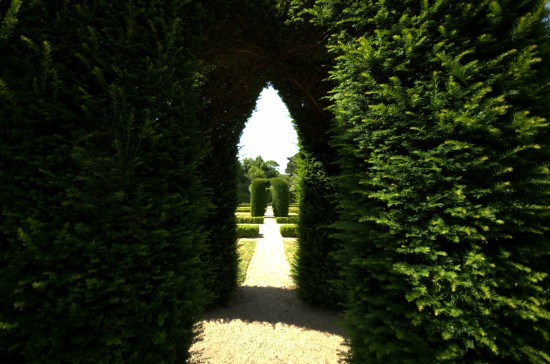 It houses the Apocalypse Tapestry – it is very very long – and people really respect the no flash rule – it is housed quite elegantly.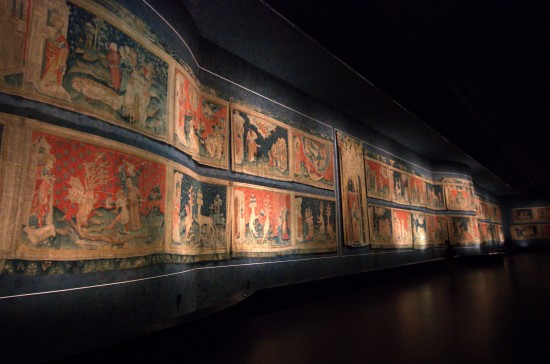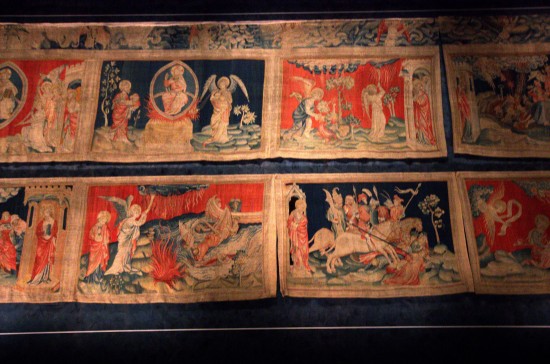 After we headed to lunch at the Dolmen Cafe – it doesn't look like much from the outside – but inside they have the largest Dolmen in Europe.  But no food! He gave the same excuse about not having food that he did in 2009 – so it really isn't much of a cafe.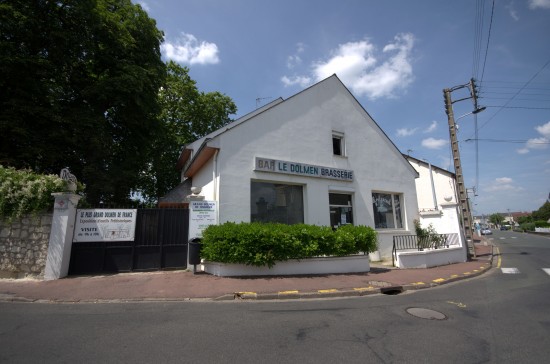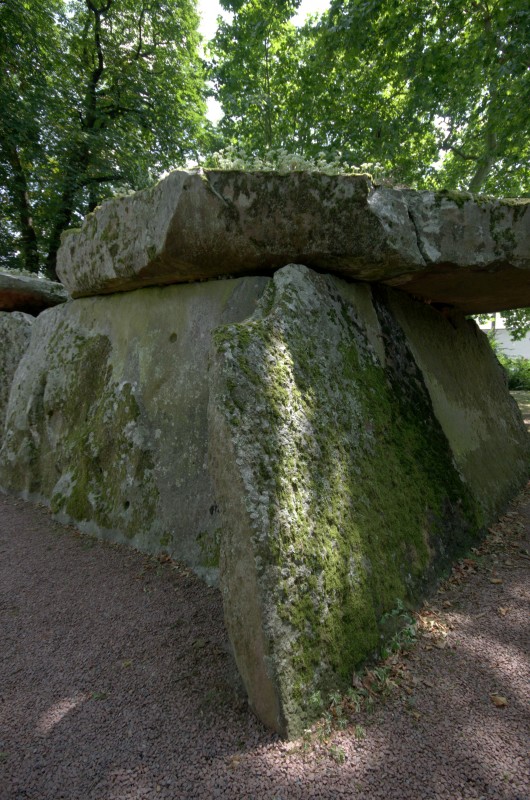 It looks like a giant pillow fort – and his is the largest by 'volume' because there is one a bit bigger in Spain but not area wise.  Also there was a wasp nest inside so about half way in you realized you didn't want to linger.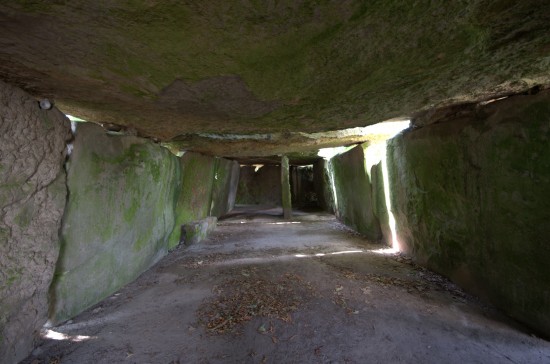 Still hungry we headed to Fontevraud – we found a nice cafe and sat down – they guy was so worried about our unstable table that he fussed and fussed and got new feet for it and made it perfectly level and then told us he didn't have any good.  Oy.  So we went across the street.
We were there to see Fontevraud Abbey.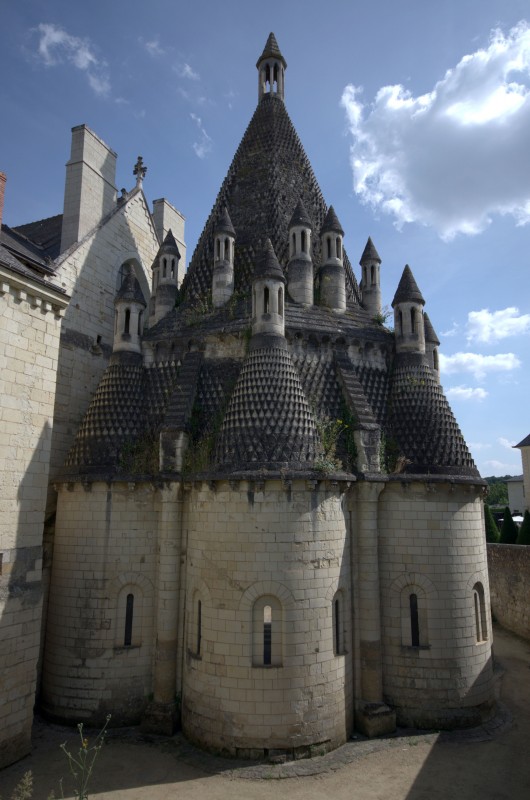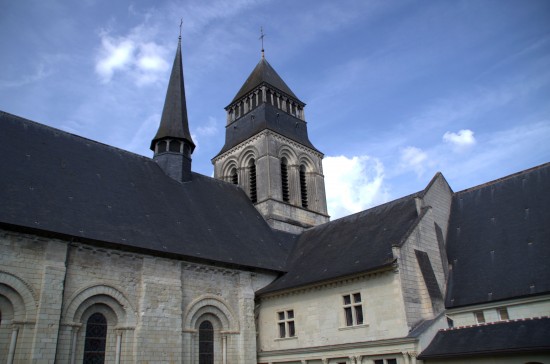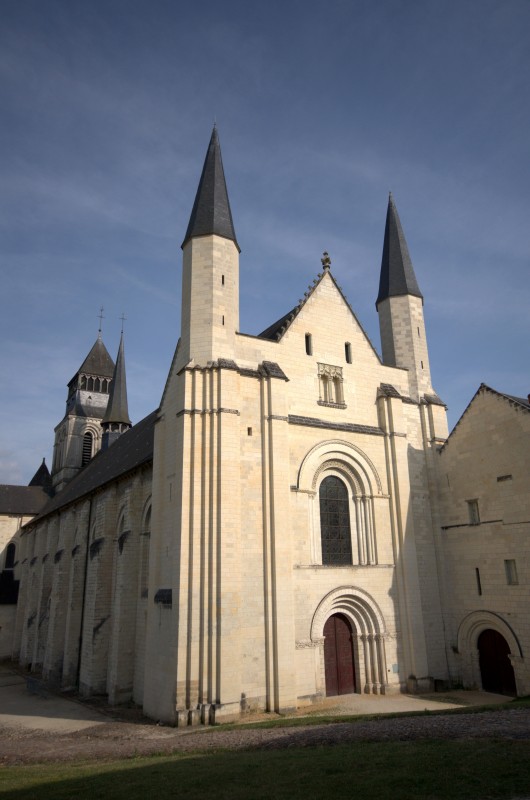 I had been told at one point that the tombs of Eleanore of Aquitane and Richard the Lionheart were not here only their effigies were – but their literature says they indeed have the tombs.  The fact that there is still color on these is amazing!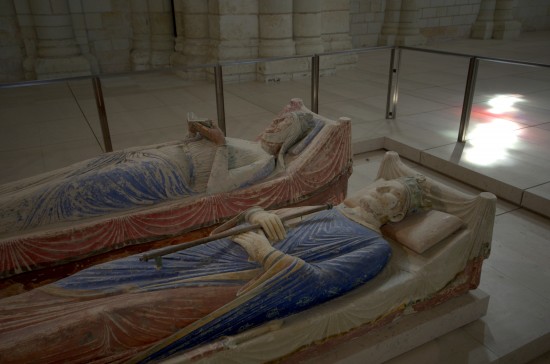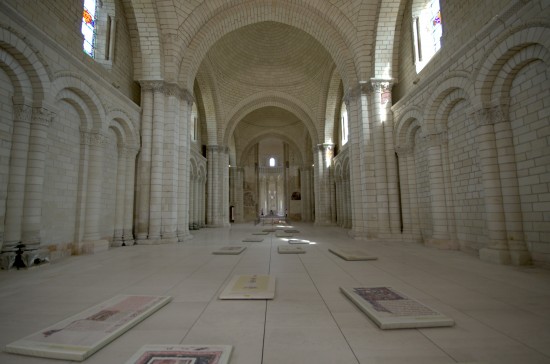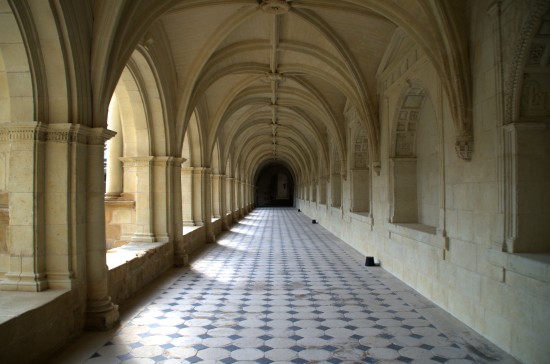 Out in the courtyard of the cloisters they had this roller coaster looking deck – very neat work of modern art – fun to walk on.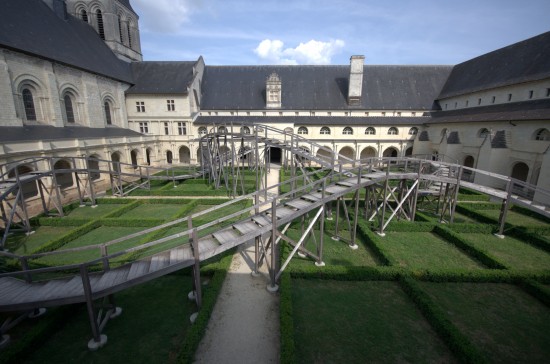 I also  loved the wildflowers.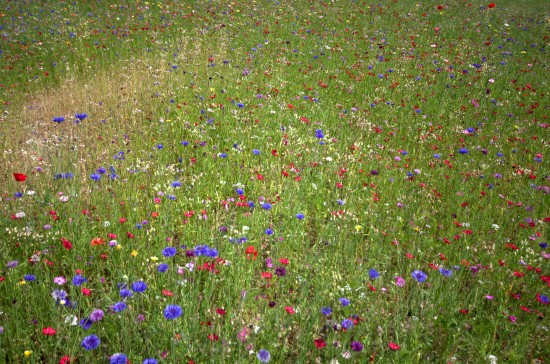 We were staying in Saumur but the Chateau wasn't open (which is why the zig zag for the day) – but  from the hotel room I could see a balloon tour.  We looked it up and they are VERY expensive. Still a great view from the room.  But that's not until tomorrow!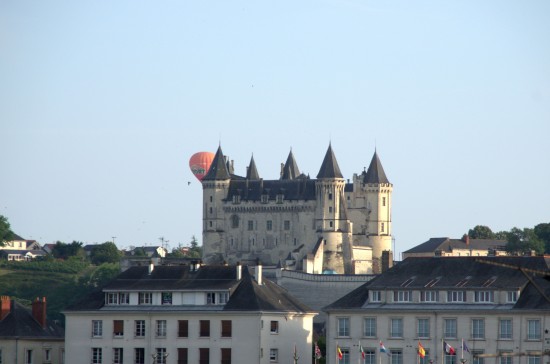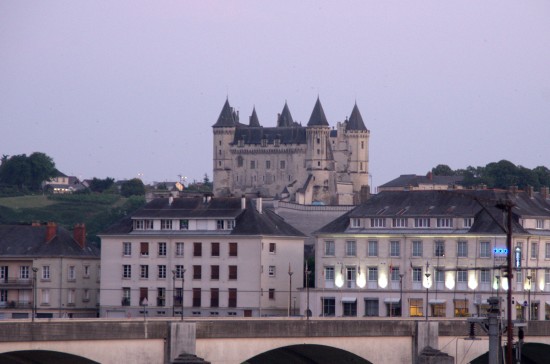 Trip tally: 1354KM traveled.  24 places visited (12 castles, 3 cathedrals, 4 prehistoric  sites + 5 places of cultural significance).
As always we thank you for the support of this project be sure to Like us on Facebook & tell your friends.