Day 10 – Laundry! Saumur & Rochecotte
It's day 10 – which means 1/3 into the trip which means laundry day.  I did make sure that Saumur had a laundry mat and schedule the day accordingly.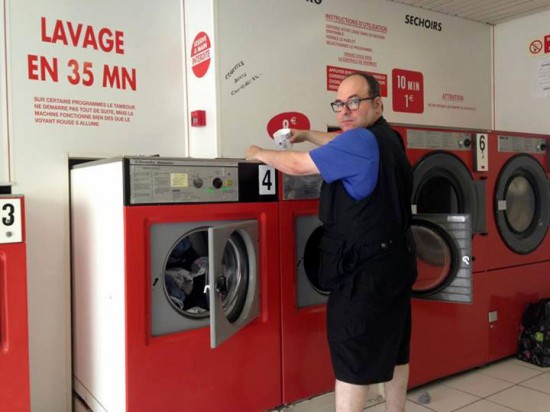 Everything was controlled from one big machine on the wall – pretty cool.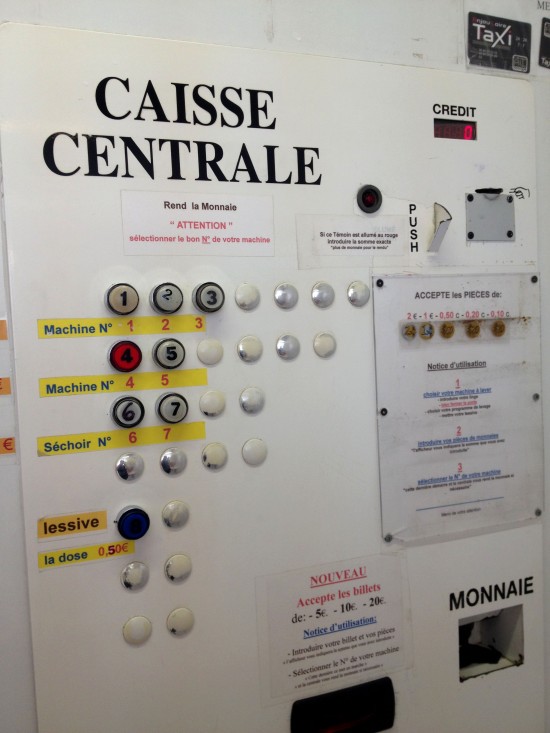 With clean clothes we then headed to the Chateau in Saumur – which I have a really hard time pronouncing!  I mean really hard time. It is a storybook castle.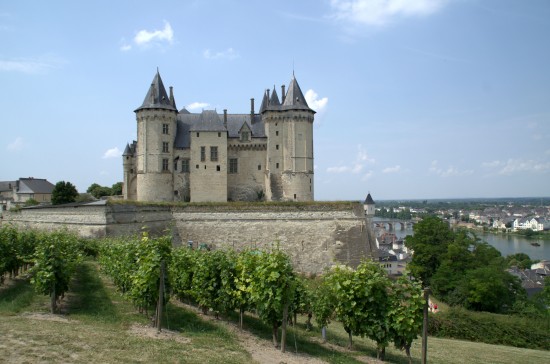 You might recognize it from the Duke of Berry's Book of Hours: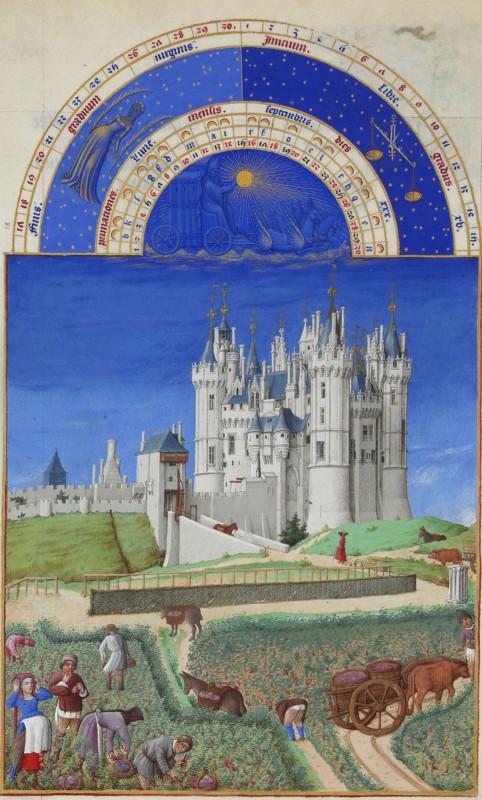 There is a cafe outside of the castle and for lunch I had the salmon salad.
I accidentally ordered noodles – I still don't know how.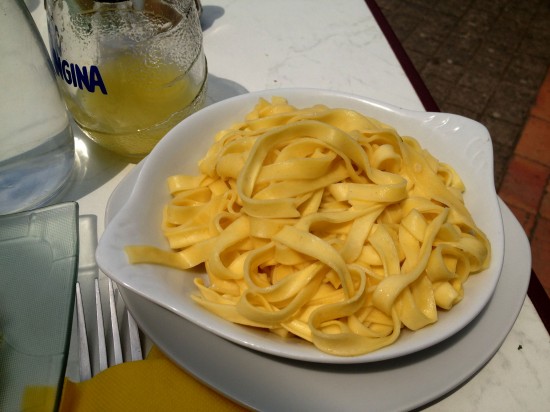 I found that my new favorite dessert is the floating island – meringue and custard!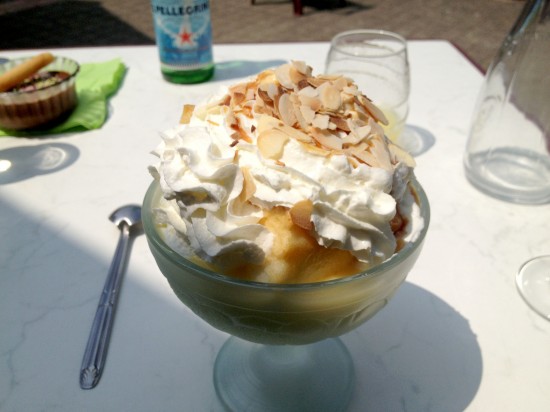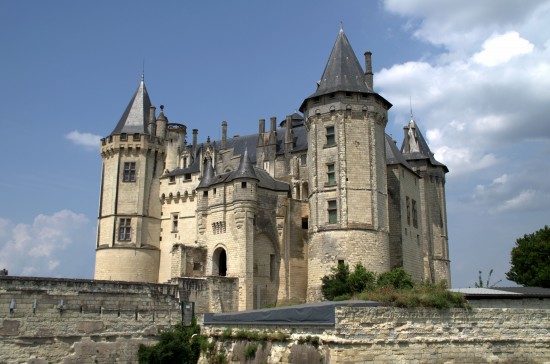 Like so many castles it is better from the outside than the inside – very much designed for children – lots of 'fun' things and museum things but not as striking as from the outside.  They have been doing a lot of renovation so maybe in a few years…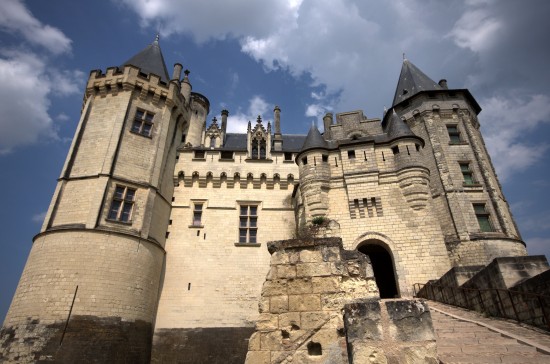 Our next stop was the Chateau Rochecotte.  This is a castle hotel that we stayed at before and also allowed us to film.  Very nice – very elegant.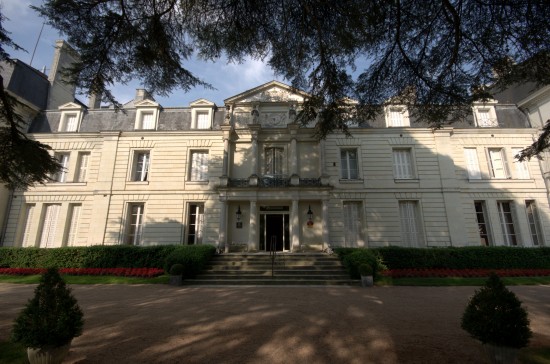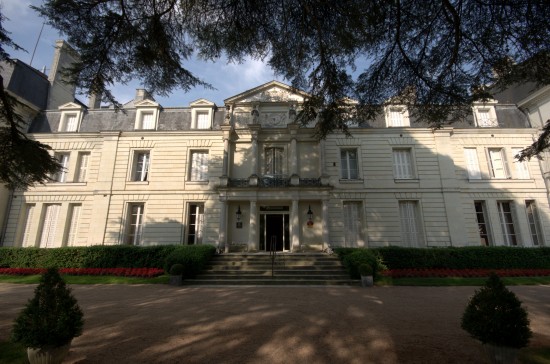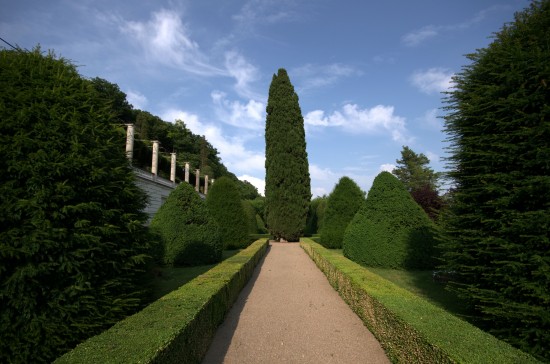 Tonight was about filming a 'fine' meal – and this was one of the finest we had.  They allowed us to film at dinner.
First they brought us these tasting appetizers (that we didn't order).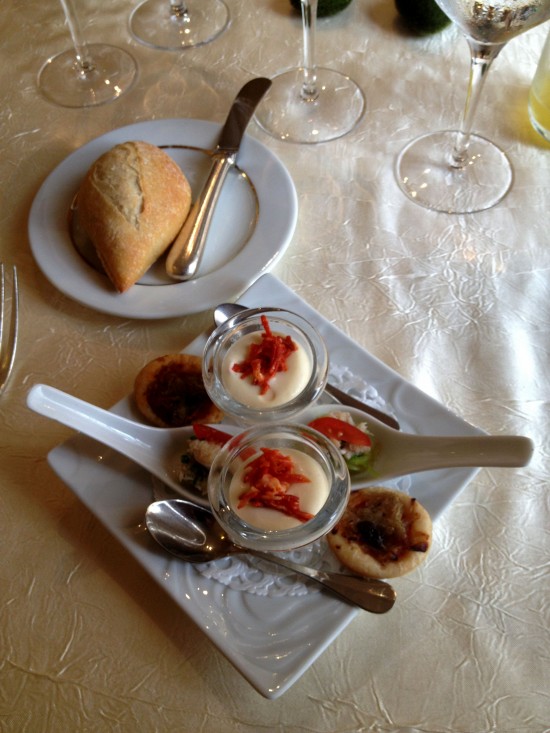 Then I had a carpaccio of Fois Gras and Tuna.
Then to the lamb!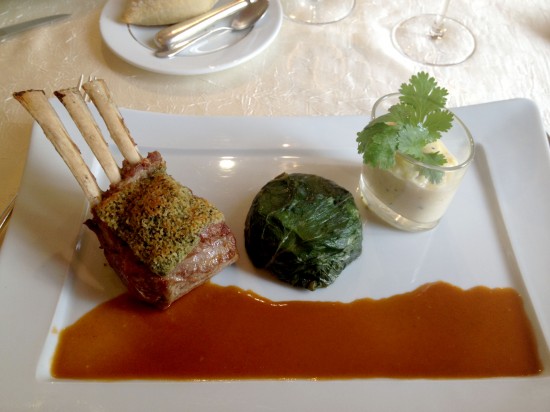 And the cheese course.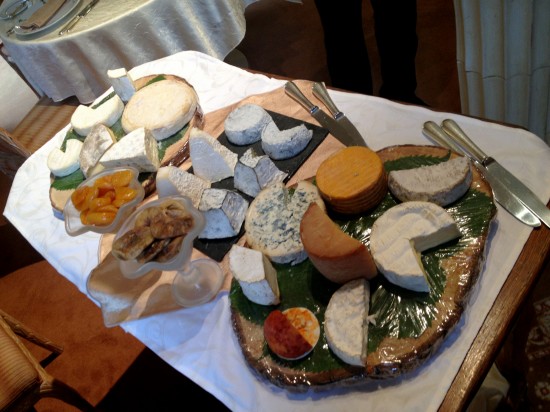 You have to tell them what you want – I influence but let them take me on a tour.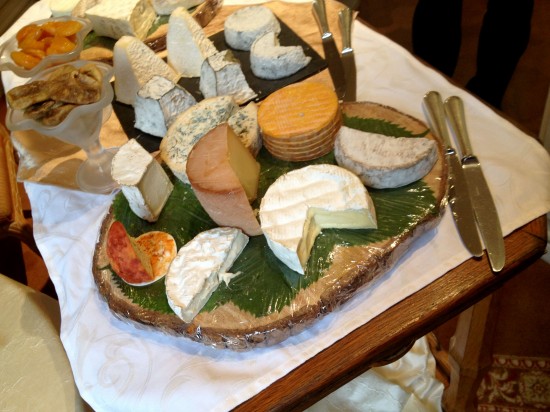 After they tell you what order to eat the cheeses in!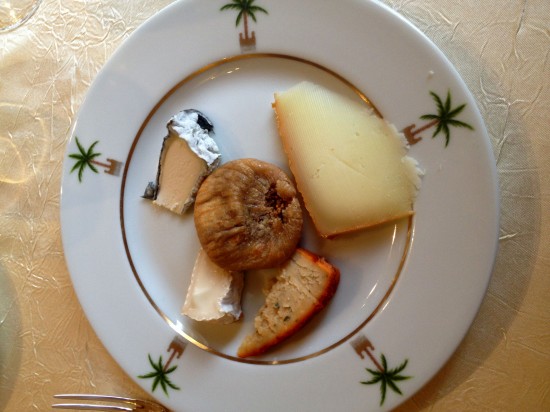 Then the dessert…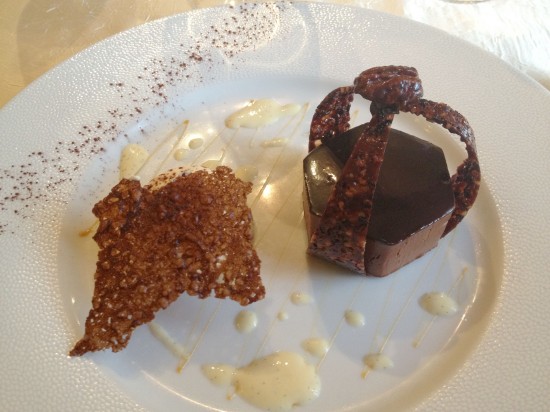 And the dessert that comes after the dessert!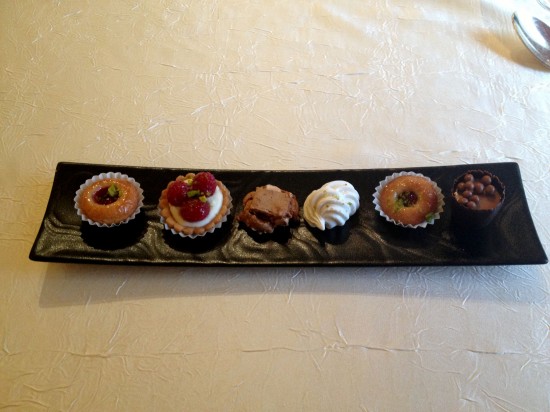 Remember folks – this is work! Though I do get to eat it 🙂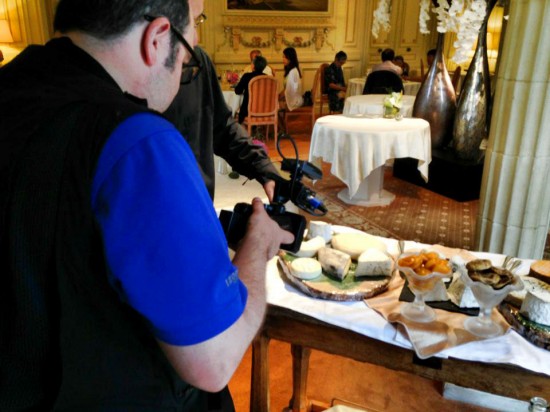 We have had lots of questions about menus so I am posting this one: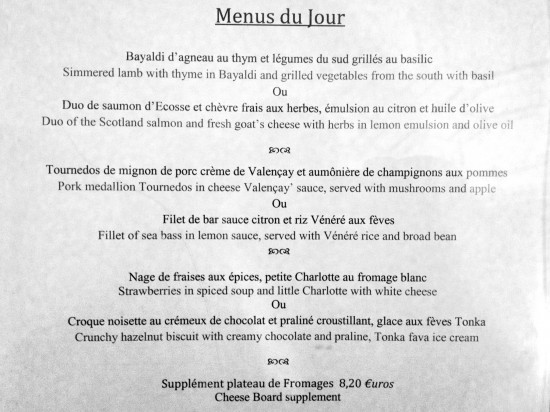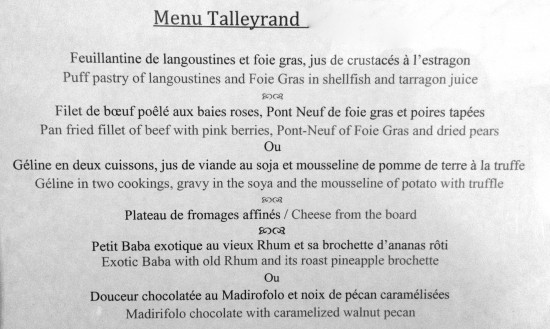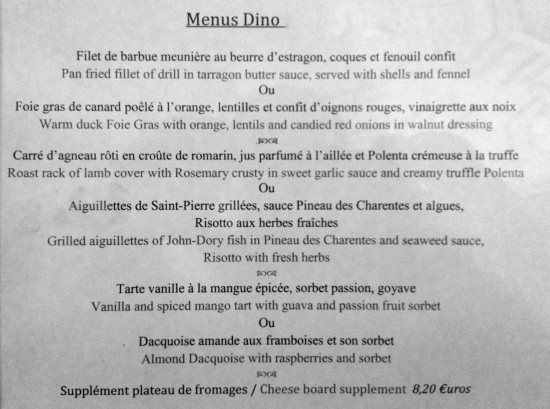 Trip tally: 1395KM traveled.  26 places visited (14 castles, 3 cathedrals, 4 prehistoric  sites + 5 places of cultural significance).
As always we thank you for the support of this project be sure to Like us on Facebook & tell your friends.