Day 1 – Chateau de Chantilly
Let the adventure begin!
So we landed got the car – loaded it up and were good to go!
The trick of course is that we just got off a plane, were tired, and our bags and equipment weren't ready to go just yet.
The closest castle to Paris is the Chateau Chantilly and while I would normally just drive there and visit the castle and then find a hotel – in 2004 when I did this the car was robbed – I mean empty – 3 hours into a 19 day trip and I had nothing to my name except for the cameras I was carrying.  So in honor of the 2004 robbery I have become very suspicious of Chantilly and decided to check into the hotel first.  We don't often get to do this – because of the nature of the trip we will often be working out of the car.
We headed to Senlis to find our hotel but they wouldn't let us check in until noon.  Instead we found a Patisserie and had some Quiche and croissant (I had cherry & apple while Amanda had chocolate).   Don't ask me why but right in the center of Senlis is this statue: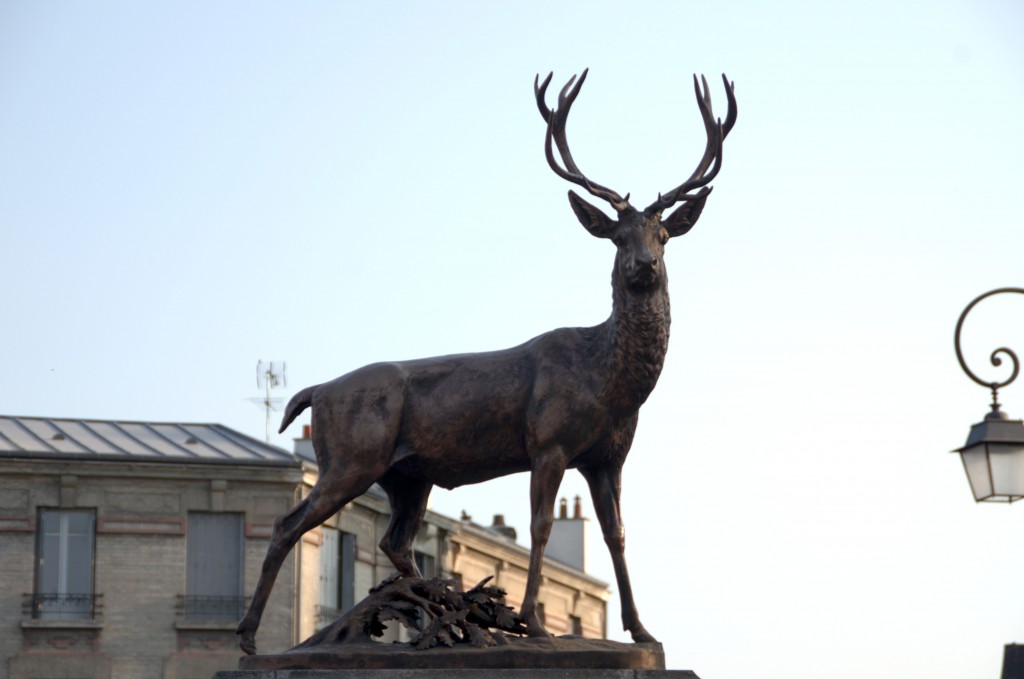 Finally we checked into the hotel.  We are mostly staying at IBIS Budgets (which were previously known as ETAPS) very basic accommodations – much like a dorm room – no AC this time – oops – but everything else was fine.  Luckily we were on the first floor – because this one didn't have a lift.  The towels are barely towels and there was a package of pink marshmallows (sealed) on the desk in the room which made us wonder how well they cleaned the room if they missed the bag of marshmallows – we threw them away even though they were sealed.
I rented a mobile hotspot and had it shipped to the hotel before our arrival – they of course had no record of it – luckily we thought to check the IBIS (not Budget) next door and they had it so now we have Internet whenever we want though we have to budget so we don't go over the usage allowance.
The castle was open until 6pm so we took a quick nap, loaded up our gear and then headed out.
The Chateau de Chantilly is a pretty cool place.  This is the castle: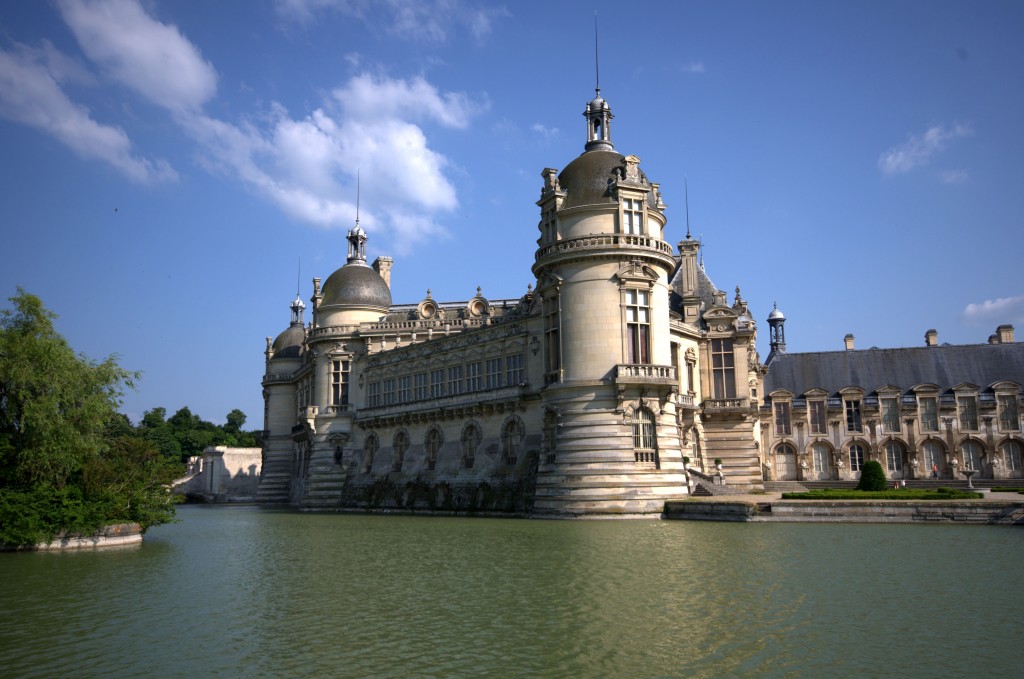 These are the stables: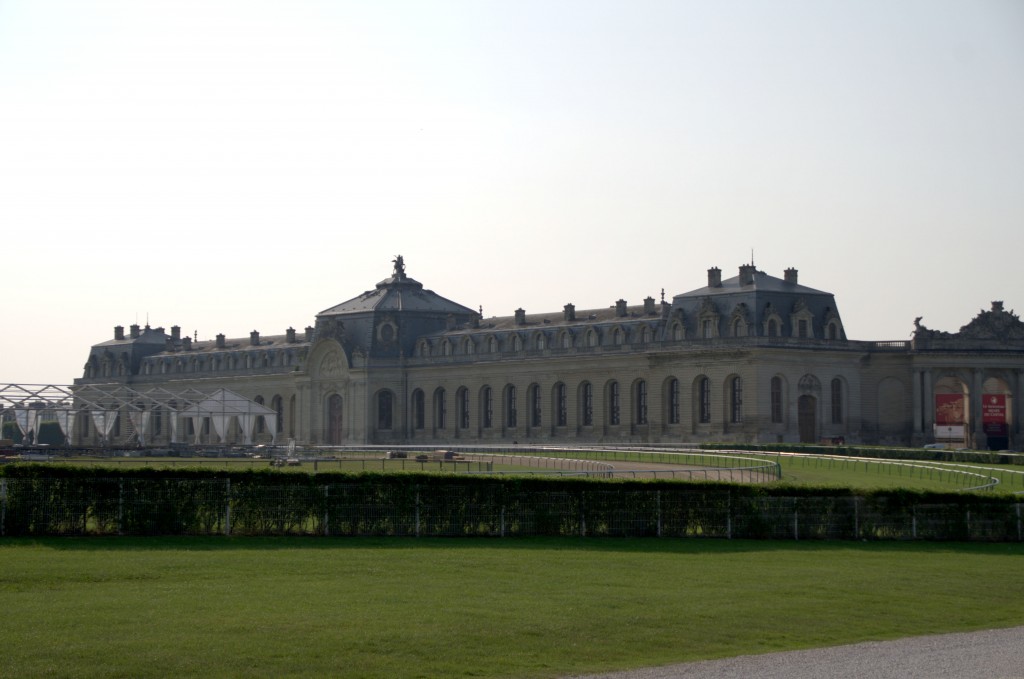 And these are the servants quarters: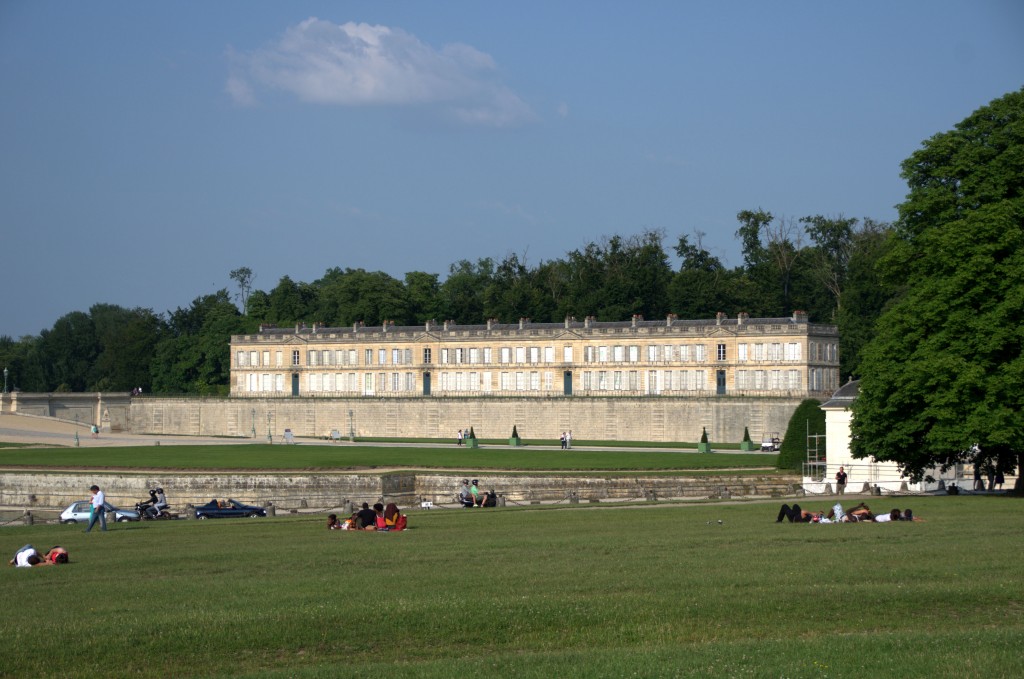 Funny right?  If the castle and stables look familiar it might be because they were featured in the James Bond film "A View To a Kill".
There were people lounging everywhere on the castle grounds which is a huge park.  Lounging really isn't the word though – making out is the word – all you could see were couples rolling around on the grass.
The castle houses the Conde Museum which has some of the finest collections of paintings, books, and prints in the world!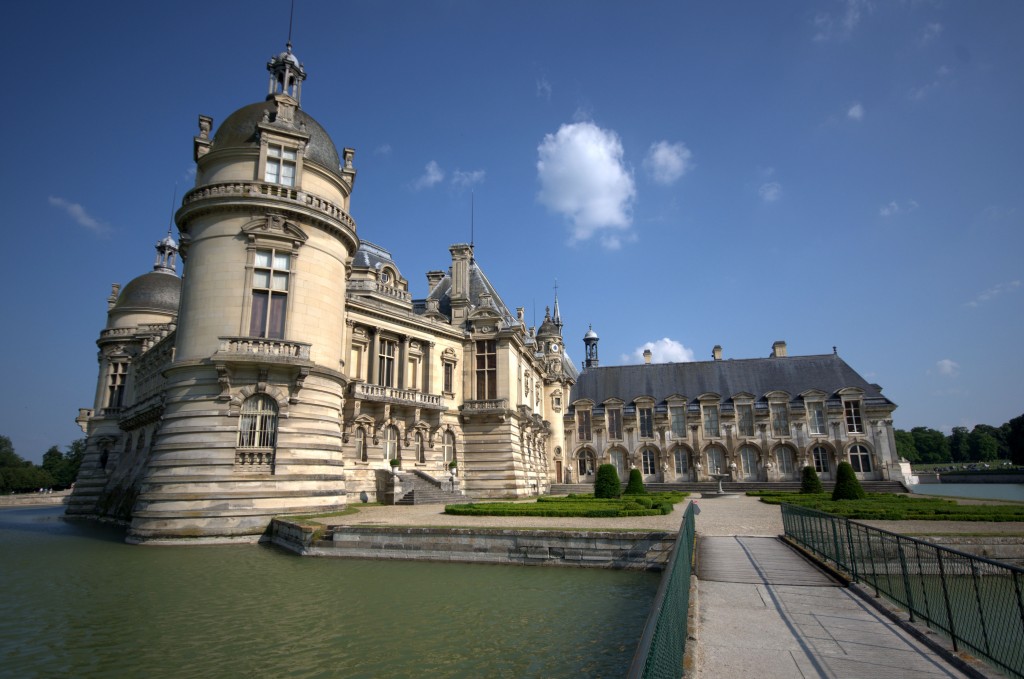 The details are amazing: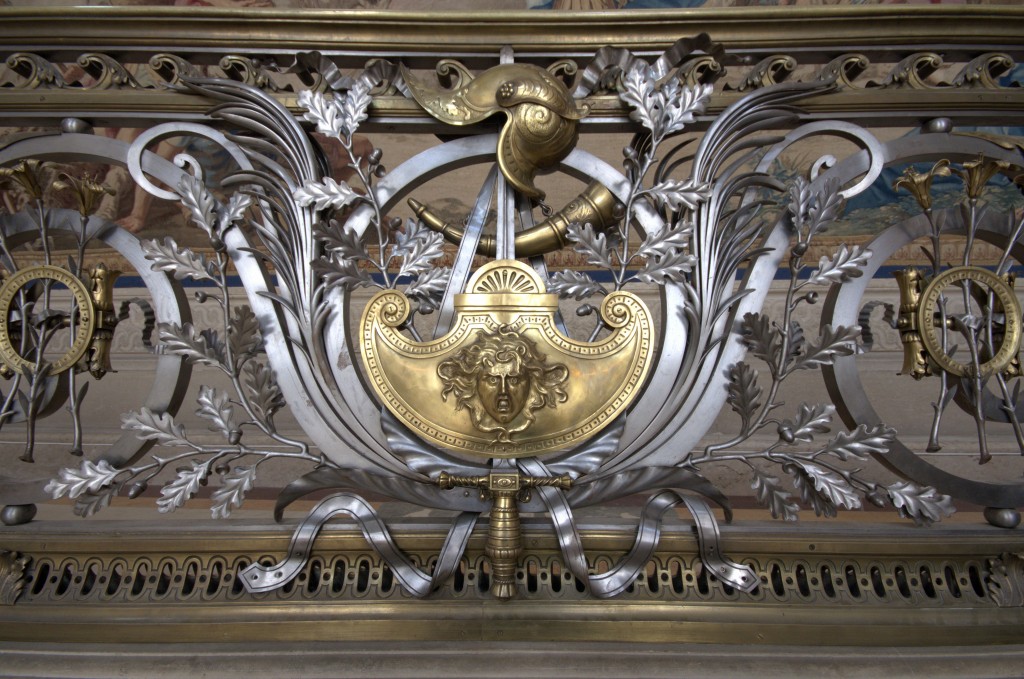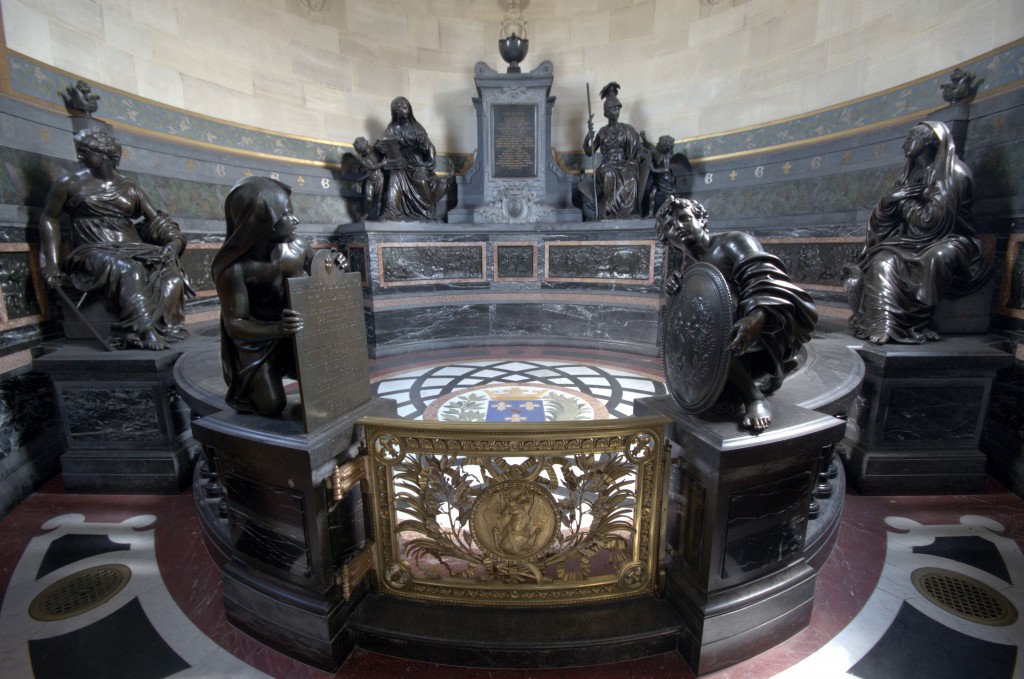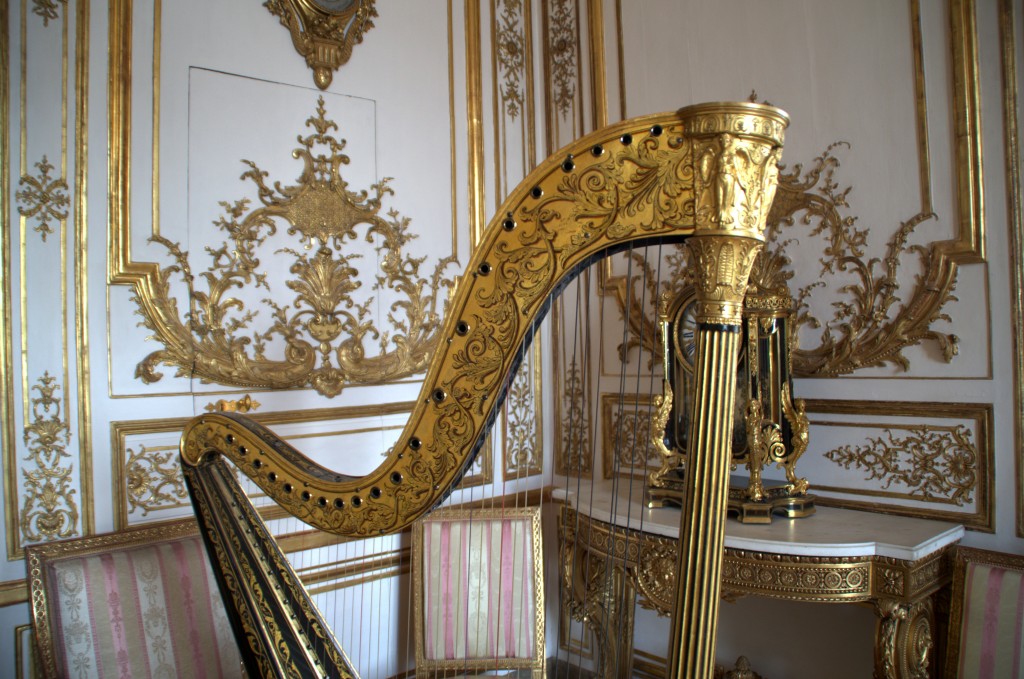 The library was great and had an exhibition of manuscripts that were really well displayed.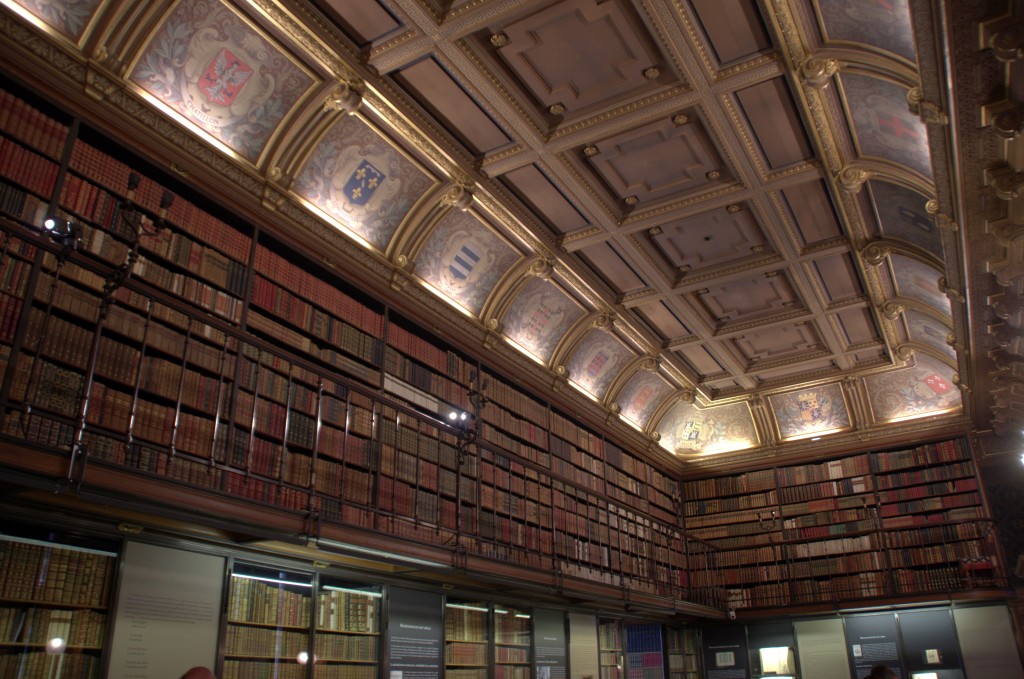 I particular liked this lion hanging on the wall.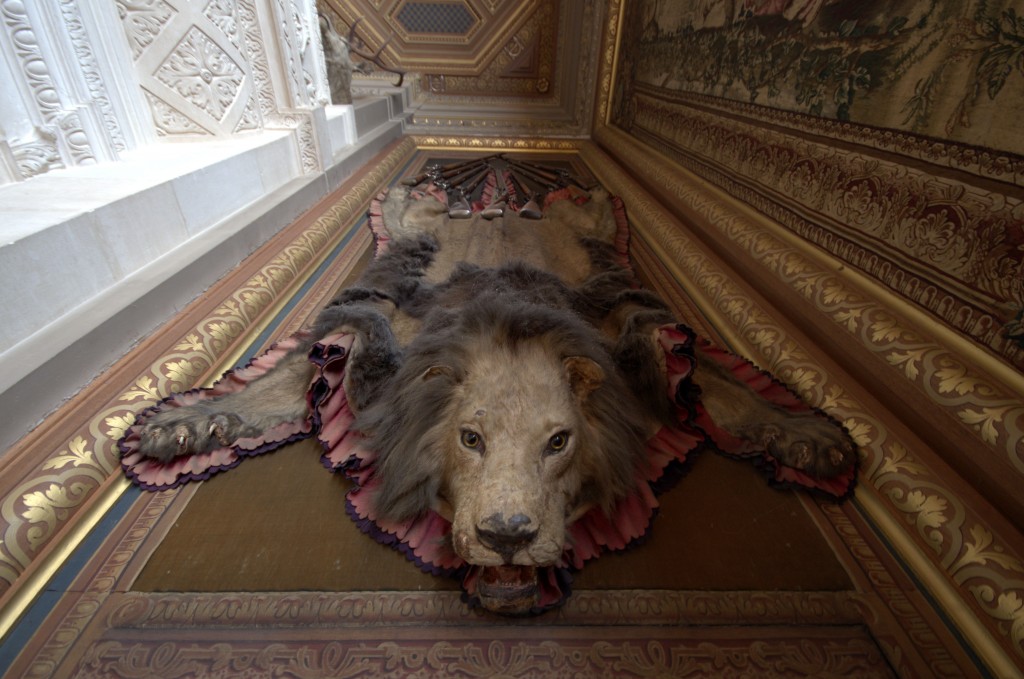 Funny story – so there are couches and chairs all over the place with little ropes and signs that tell you not to sit on them – but every so often there is a couch you CAN sit on to enjoy the artwork.  In one such room I was looking at some paintings and there were several people sitting on a big circular couch when Amanda decided she was also going to sit down to film some of the paintings.  When the guard came up to yell at her, Amanda was sure it was about the video camera so she told the guard (very politely) that they said she could film – totally oblivious to the look of horror on the guard's face as the guard was trying to explain that she was sitting on a real antique couch.  It was awesome.  We checked later and alas the exchange was not caught on camera.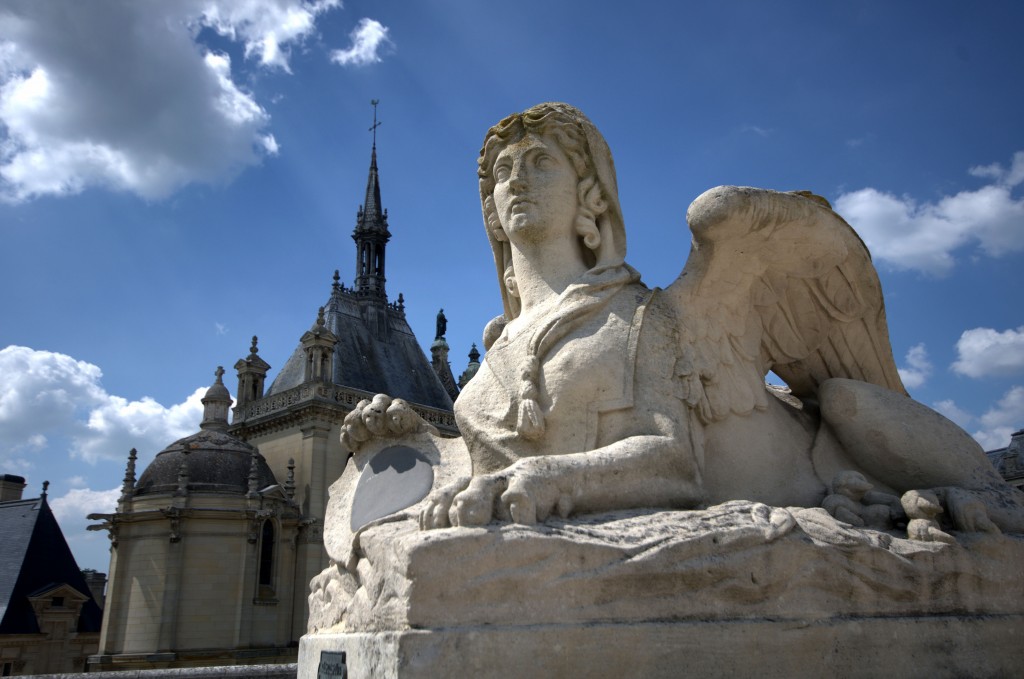 We got some nice shots and some video – it was the first day so I wasn't as 'on' as I would have liked but the reality is that if we only get a minute of good footage per place then we have a feature length film.  I had some nice stories to tell and I think it came out fine.
We stopped at the restaurant for a quick Lunch – I drank my Orangina (which you can get in the US but somehow tastes better in France):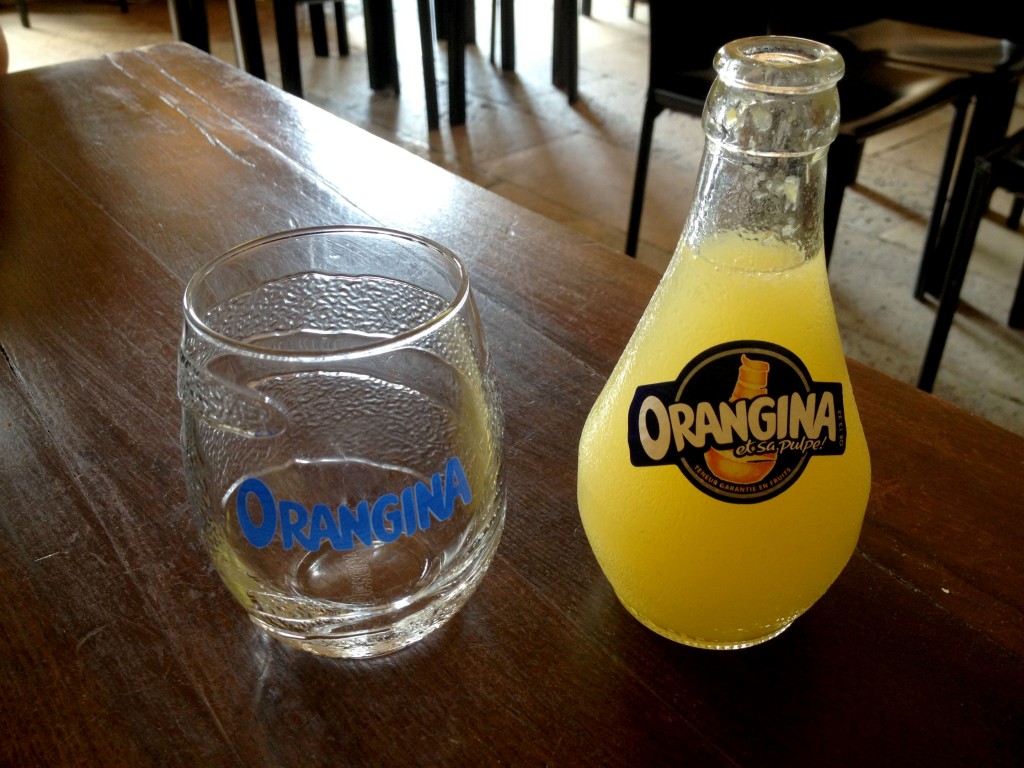 We split a Croque Monsieur with fries.  Our waitress actually disappeared on us – took our order and then we never saw here again – must have been a shift change or something.  One of the stories of the chateau is that in 1671 the maître d'hotel, Francois Vatel committed suicide because the fish course was served late to Louis XIV.  So in my mind she didn't go home – she offed herself because of the lousy service.
But then got what we really came for.  A bowl of Creme Chantilly (whipped cream) – you see while Creme Chantilly wasn't invented at the Chateau Chantilly (which is the prevailing myth) it was indeed perfected there and WOW was it good. That is a macaroon in the center as well as a butter cookie and some berries.  We split the one (though there remains great debate on the equity of the division) – which was a mistake – we should have ordered like 5 of them.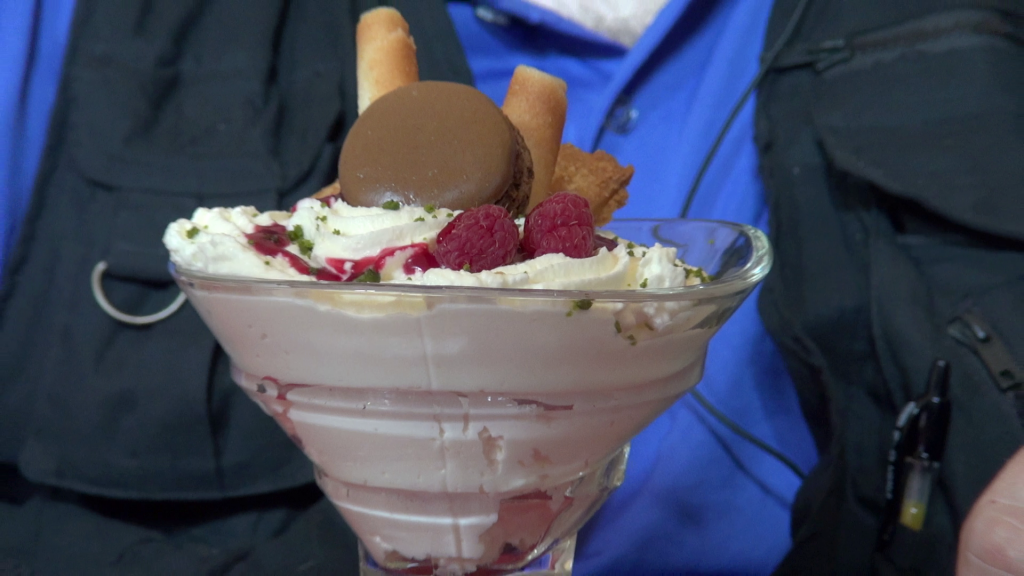 I know there are a lot of foodies who read this so I will try and end the daily posts with some notes about the meals.  For dinner we stopped at a local Creperie in Senlis.  I started with the Fois Gras  – which I adore and will be having often – it came with a nice fig preserve.  It was a little too rich in flavor for Amanda.  Then we had savoy Crepes (called Galettes) – they were huge.  Amanda had ham, cheese, and egg on hers while I had the salmon, ham, egg, nuts, and salad (which is pictured).  Neither of us could finish our Galette and so we didn't have dessert.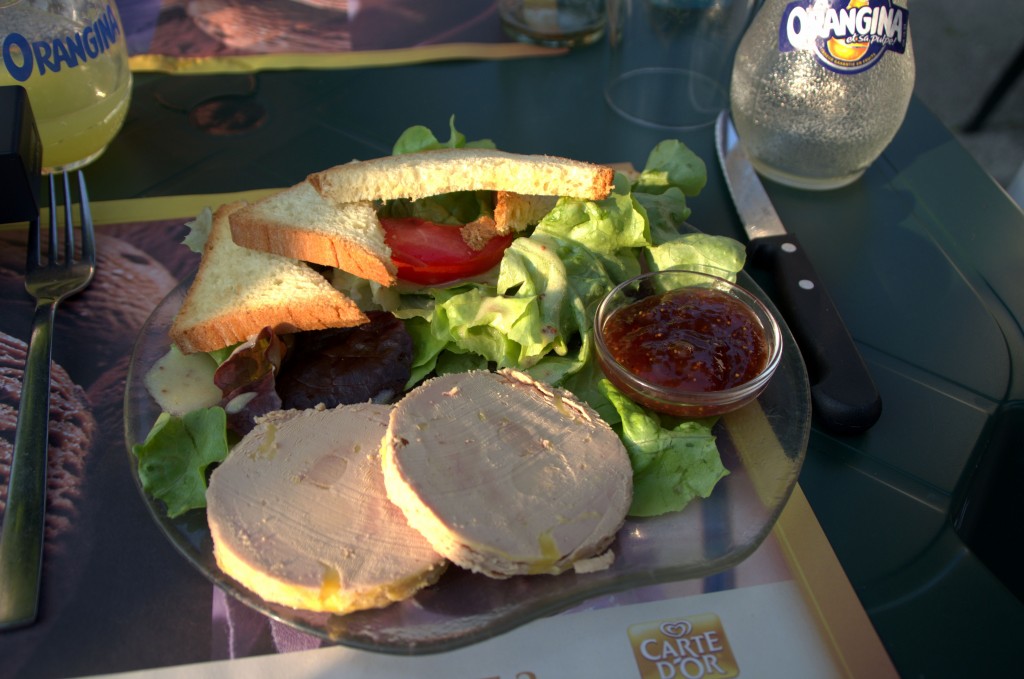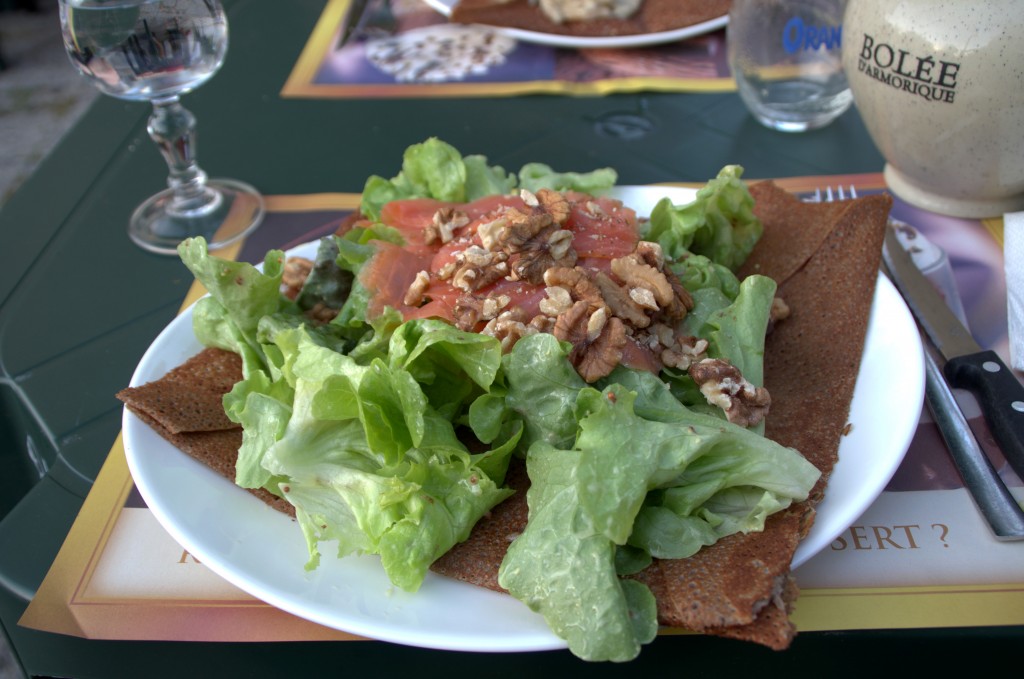 Exhausted we headed back to the hotel to figure out the WiFi and offload the data.  I had some major technical issues – the GPS unit wouldn't download on Windows 8 (fixed) and there was no audio on the video files (because I had the camera set to Linear PCM instead of Dolby) it turns out the audio IS there but harder to access not set properly.
All in all a good first day.  One castle down – 76km driven!
Tune in for Day 2 – when the mystery of the pink marshmallows is finally revealed.
As always we thank you for the support of this project be sure to Like us on Facebook & tell your friends.